Cut To The Bone By Ellison Cooper
Hell, where do I even start? Where can I start? Reviewing psychological thrillers and fantasy novels without spoiling them is hard enough. Now I have to review a thriller, mystery detective novel without spoiling it? I'll do my best because damn, Ellison Cooper's Cut to the Bone was not at all what I expected but something I absolutely needed.
Do not let be intimidated by the fact that this is the third in a series about Agent Sayer Altair. I haven't read the first two, and it didn't matter. Ellison Cooper seamlessly integrated enough background information for me not to feel confused by anything. The way Cooper laid out background information made it pretty easy to tab out what I believed to be overarching stories around the series verse just Cut to the Bone (I will talk about these a bit more later):
Agent Altair's fiancé is dead.
Subject 037
Almost being fired by Director Anderson, who seems to now be gunning for her.
The backstories/character arcs of her and her chosen family/Nana that started before and continue through Cut to the Bone.
Within the overarching story, you have one man taking a bus full of students hostage and a race against the clock before he kills them. Throughout all of it, I learned so much about Ancient Egypt, the history of Washington D.C., and how right I am to mistrust the FBI that I feel like I came out of Cut to the Bone having gained some serious I.Q. points. I also appreciated Ellison Cooper's note at the beginning that lets us know that the information utilized is factual. So, if I spout something off, I know I will sound intelligent and not make a blithering idiot of myself, per usual.
---
Pressure
I'm 99.9% sure I like the characters in Cut to the Bone way more than Ellison Cooper does. First, there is Agent Sayer Altair, a Black female FBI agent that is also a super-science research genius. She kicks ass physically, deductively, and mentally. Altair has recently lost her fiancé, also an FBI agent. She is now working on a high-profile kidnapping case involving twenty-four high-school students in Washington D.C. Altair is the Olivia Pope of the FBI. Except she drinks beer, not wine.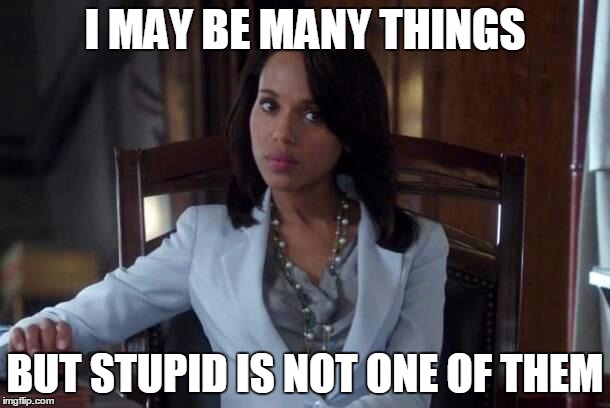 ---
Cooper has decided this isn't enough for Agent Altair to handle. On top of that, she has Director Anderson up her ass, and she's being followed by some unknown assailant, a guardian angel showing up whenever they so please, and case 037 (but we will get to that in a minute). Mercy. How much more can you possibly put on this woman's head? God love her and her ability to handle it all. In the middle of that?
She adopted a teenage daughter, lives upstairs from the cook who changed his entire life after identifying as Gay and becoming a counselor that trains therapeutic dogs, and has her Nana at home. Altair has more focus, loyalty, and grace in her trigger finger than I do in all of me. O.H.! And she rides a freaking motorcycle. In Washington, D.C. IN THE WINTER.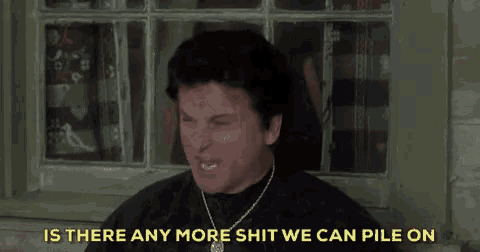 I love her. I will fight and kill for her. Cooper needs to give her a break.
---
All in the Family
Looking at all the characters in Cut to the Bone, there isn't one that isn't likable. All of them have great backstories, and there is a tremendous amount of varied representation. Ezra is an amputee, Tino is Gay, and Nana is off to Wyoming to work in the middle of a measles outbreak. Talk about fighting against ageism stereotypes. Cooper is tackling everything and without any kind of victimization or trauma from those representations.
Tino discusses his journey in a short inner-monologue, but it ends with him knowing he's found his place in the world. Ezra is a bright-eyed puppy dog that you just want to love on, and at no point is Agent Altair race or gender utilize for plot devices or a traumatic storyline. If anything, it is the opposite. All the female characters in Cut to the Bone are straight-up fierce. The men could learn some things.
Also, a big nod to all the girls in science and stem. The bus of students has 12 girls and 12 boys bound for a STEM conference. And these girls are super fierce science warriors, and I LOVED them. Plus, Agent Altair? There are some serious girls in science inspiration in this book. While that was never my strength, I'm thrilled to see it represented with such ferocity in Cut to the Bone. There aren't any gender stereotypes hindering Cut to the Bone. Cooper isn't having it.
Thank you to Minotaur Books for an ARC in exchange for an honest review.
---
When you take them all individually and put them together, they make an incredible array of characters and a family that Agent Altair has put together for work and home. Since losing her fiancé, they are who and what she's chosen as her bedrock. And they are a cohesive emotional and work juggernaut.
Then there is Subject 037, who is actually a person. He is a psychopath of an unknown identity that Agent Altair studied as a part of her research into the brains of serial killers, but he is a prosocial psychopath. His brain and personality checks-off all the boxes to identify him as a psychopath, but that hasn't turned into serial killer tendencies. Instead, he has a very lucrative, high-powered career. And now, he is very interested in her. The problem is while 037 definitely knows who Agent Altair is and has no problem, getting in touch with her, and for now, seems to help her, she has no idea who he is and knows better than to trust him. He loves to play games, and she wants no part in them.
This part of Cut to the Bone was fascinating. Cooper writes it with pitch-perfect creepiness, cat-and-mouse precision. If you ever watched the tv show Luther, with Idris Elba, you will get it right away. It is very reminiscent of Alice and Luther, just much more limited in their interactions.
"Okay then, I'm going to set some hard-and-fast boundaries right now. I don't want to communicate unless we have a prearranged call. Is that clear?" Sayer waited out the silence that followed.

Finally, 037 spoke with his low half growl. "You might not know exactly who I am, but you know what I can do. Listen to me when I want you to watch your back."

"Duly noted. But right now, I have no time for games. Unless you have something, I can use, I'm gong to hang up."

"What a shame. I do love games." The dark glee returned to his voice.
A.H.! This… This is some twisted mess right here. And I am here for ALL OF IT. I want MORE OF IT.
---
Mind Movies
I always taught kids to create mind movies when they read, especially as they transition into books with fewer pictures. Cut to the Bone reads like a movie or TV Show. Ellison cooper uses every one of the five senses to throw you right in the middle of the action and emotional side of the story. Whether you are walking next to Agent Altair as she is investigating a murder scene or hearing a witness describe an event. It is all in stunning, cinematic detail.
"…He smelled like something rotting… and his face was all sunken. He looked dead."
"…he smelled really bad. Like rotting meat. And he moved like a zombie, all shuffling and slow. You know what I mean?"

"Shambling?"

"Exactly. He was shambling… And he kept saying the same thing over and over like some creepy song."
When you read chapters from the hostages' point of view, their physical fear is palpable, the reactions to the sights and smells that spur their mental fortitude is panic-inducing. In every situation, you are in the characters' mind, seeing through their eyes and feeling with their hearts. It is never just logistics and not action. Nor is it ever just thrills, suspense and not heart, or sentiment. It is everything, all the time, and it is riveting.
---
Summary/Wrap-up
There is so much more I could, can, and want to say about Cooper's writing, the story, and that CLIFF-HANGER. But I can't, because of course, spoilers. There were plots within plots, red-herrings, and a lot of reveals. Some of them I could figure out, but many of them I definitely couldn't because I'm just not that smart enough. I don't know anything about Ancient Egypt! But I do now!
From what I can tell, Cut to the Bone might serve as a turning point in a series where I haven't read the first two books. It has the tone of a book that is the jumping point for a new set of story arcs for its main characters. I could be COMPLETELY wrong, as I haven't read the first two books. But I have the impression that some long-standing storylines were wrapped-up and other new storylines have just begun.
Either way, consider me a new fan of this series, especially with that ending!