Part Captain America
Seriously. I've seen Stranger Things. Hell I like Stranger Things. I don't know anything about Supernatural except Denny from Grey's Anatomy + the father in Supernatural= Negan in The Walking Dead. Need a visual?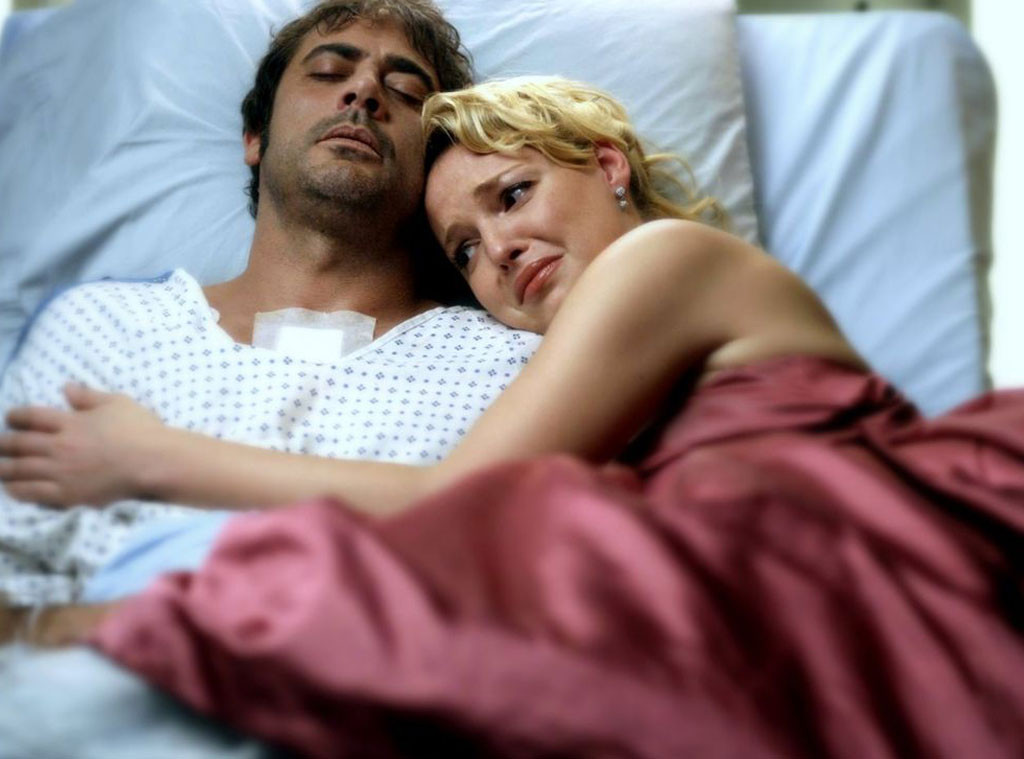 Yeah. That's what I got there! EXCEPT! Kinda vindication because who can make that equation above and in the first like 20% of Burn the Dark by S.A. Hunt (Q and A) there is no shortage of about hundred references and I KNEW ALL OF THEM. From The Walking Dead to Raiders of the Lost Ark? I was right there. Nope. No Captain America here. So yeah. I get to win this one! Now that I've thoroughly defended and made a fool of myself… on to Burn the Dark...
---
Oh The Utter Horror Of It All
I mean if the Q and A with Hunt that pointed to their Koontz and King influences, wasn't enough? Well, let me reassure you. The whole pimple popping, moth coughing, feather choking scene? Yeah. That was just one of many times I dropped my kindle and jumped for the shower. Ask me if I'm kidding. Ask the cats if I'm kidding. M.R. Carey created reading as a combat sport. Haunt… HUNT… I mean Hunt… but there is a reason I keep wanting to type Haunt… turned the whole reading into a combat sport into a reading is a squeemish, squealing, gruesome, what the disgusting, did that old woman just start eating that- what the disgusting blood guts and NO I WILL NOT BE EATING BEEF FOR DINNER TONIGHT BECAUSE WHAT IN THE HELL DID I JUST READ. I MIGHT JUST BECOME A MESS OF A VEGETARIAN THANK YOU VERY MUCH…
sorry…. I think I lost control of myself there for a moment.
May I compose myself?
---
Thoughtfulness and Compassion
Surely, you can't be serious?
What have I told you people?
It isn't that I haven't read horror books simply for the horror. I have. I admit. By 15 I was writing papers on Nikki Sixx and sucking down Stephen King like candy before moving on to Dean Koontz. I got my mother hooked on them. Whatever that says about my mom and I being a sick and twisted version of the Gilmour Girls. It is true.
However, I think it is even more to Hunt's that it didn't end with the horror. Oh, the horror. It could have. It was that well done. There was a story-line, characters, setting. The magic system is completely flushed out. From hallucination to conjuring magic and in between. It is all there but Hunt went a step further and that is what took Burn the Dark up a notch, truly.
First, the setting isn't just some fantasy world. It is a small-town in the south. Robin, the main character is returning there to avenge her mother's death, as she has been for the past two years by hunting and killing witches on youtube. And now it has brought her back to where it started.
It would be easy, again to leave it there but Hunt doesn't. Instead, the town itself becomes a character. And that small-town comes alive. Ok, I'm a city girl and I don't know a whole lot about small-towns but I think I know enough from, well reading, to know how people know each other, remember each other and connect.
And I do what to be a city kid suddenly transplanted into one of these small towns. Thankfully (no offense- NYC and small southern towns don't mix well) it was a short experience. But it was brought to life in my head well enough without much experience and that says a lot. However, that could not have been done without characters and their stories.
---
Representation and Backstories
Representation of sexuality, culture, gender and social class is always important. What makes it even more of a standout in Burn the Dark is that, to me (who is just a white female that is bipolar- no more, no less), is that these were not forced roles of the normal story lines you read for each character role. Joel was not about to come out of the closet and Robin is making coin on youtube and yet she's living in a van.
These are choices rather than social constructs forced on them and that was something refreshing, to me. You have a single (widowed) father, rather than a single mother, raising his son. You have a veteran amputee on disability (something I do have experience dealing with because of my Dad- mental disabilities no physical).
It isn't just the choice of representations that I think took extra thought in putting into Burn the Dark. The care in which Hunt took in forming the voices for each character. Instead of just taking the easy way out by giving readers the typical story of that character's circumstance, Hunt provides a more grounded reality. It isn't the reality the media would dictate, or publishing might dictate, but another one that is also lived everyday.
---
In the horror genre, Hunt hits the mark in spades but also in other areas that I never expected. Even if you have to read it while standing in the shower scrubbing yourself raw, with all the lights on, in the middle of the day? Or even if in bright daylight by the pool (the sequel comes right out in May), do it. It is well worth it way beyond the horror aspects.
From the plot to the characters? You will be rooting for them against every horrific scenario Hunt throws their way.