There is pressure. Then there is pressure. Karen M. McManus knows all about pressure. Since her debut, One of Us is Lying, was released in May 2017 it has been on the New York Times Best Seller List for 100 weeks. However, she has refused to buckle under that stress and rush to write a sequel. Krista Marino, Senior Executive Editor of One of Us is Next, said the following in an upfront note to readers:
Karen said she wouldn't write a sequel unless she could find the kids to tell the story. And then Maeve, Knox, and Phoebe cam to life. I hope you enjoy this return trip to Bayview.
Ultimately whether this was the right decision or not, McManus deserves the credit for sticking with her creative intuition. Going forward, McManus should take out an insurance policy on her creative intuition, as it has served her well.
Spoilers for One of Us is Lying Only
---
Bayview High AKA Pre-Grey's Anatomy
Because let's just be honest. If you graduate from Bayview with your life, let alone your reputation in tact? You get to go intern at Grey-Sloan. No pre-med, no Yale, no 200 dollars- straight to interning at Grey-Sloan aka Seattle Grace Mercy of Death. You are ready. There is no other learning environment that has seen more gossip, disasters and death than Bayview in eight years (ok being that One of Us is Next starts eighteen months after the end of One of Us is Lying, let's say 2.5 years but Simon's app was in swing before One of Us is Lying, so there's that).
One of Us Is Next begins just eighteen months after all the secrets are outed and Simon's suicide, manifesto and plan with Jake are revealed. Nate is on and off dating Bronwyn, who despite being outed for cheating in Chemistry is off at Yale. Cooper is being wooed by the baseball major leagues as a freshman pitcher at Cal State, Nate is taking classes at a local community college and Addy is figuring life out while waitressing at a local cafe. Other than a few sorry, wanna-be copy cats and an investigative expose TV show, things were just about to get back to normal when another death rocks Bayview High.
---
Time Flip
Utilizing a plot device often seen in TV and Movies such as How to Get Away with Murder, One of Us is Lying opens with a reporter interviewing two unknown Bayview Students, on March 6th, reacting to yet another student death. However, the student name and cause of death is not revealed. Later in the book a piece of an interview, with a defensive Principal Gupta, also dated March 6th only reveals that the death occurred off school- still without a name or cause.
Starting in mid-February the story begins to unfold from Phoebe, Knox and Maeve's point of view. This timeline leads up and through the unknown student's death as they fight to get through this new nightmare ripping through Bayview, and solve the mystery of who is pulling the strings.
Truth or Dare
It all starts with a link to a website and the rules. Very simple. Only sent once from an unknown sender. W
I'll send a prompt to one person only- and you can't tell ANYONE if it's you. Don't spoil the element of surprise. It makes me cranky, and I'm not nearly as nice when I'm cranky. You get 24 hours to text your choice back. Pick truth, and I'll reveal one of your secrets. Pick Dare, and I'll give you a challenge. Either way, we'll have a little fun and relieve the monotony of our tedious existence.
No one knows who is first and no one will know who is next. Until secrets start spill out and outrageous actions start popping up? It is only after the fact that the chosen become obvious. But as things tend to go in Bayview, nothing stays innocuous for long.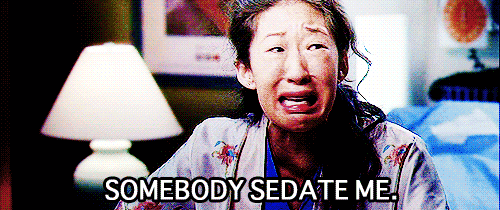 ---
Bayview's Student Population
Here's a student council I wouldn't ever want to run for. Fair enough, I never wanted to run for any student council. But even if I did, it wouldn't be this one.
The original four characters from One of Us is Lying make cameos throughout the book. Some more intricate to the story than others. While, those that read the first book will get more of an in-depth experience out of One of Us is Next, I don't think it is completely necessary to have done so.
However, here is where One of Us is Next starts to pull away from One of Us is Lying. Don't get me wrong. I'm a huge John Hughes fan and I loved the Breakfast Club. So I ate up the character representation and twist on that trope. I completely did.
Thank you to Delacorte Press for an ARC through the bookstore I work and reviewed of my own accord
---
Having said that, these characters, even Maeve felt more real to me. Yes, Knox was still the mid-western character now living in San Diego. Outside of that you had more diversity and all around more believable personalities. There is more to the characters below the surface than in the first installment. Their lives went through changes that were grounded in reality. Some characters were on more of an uptick, while some seemed more reality based than 90210 all the time. And that leads me right into the second point…
---
Dark and Twisty Isn't A Fairy Tale
For me (and again I really liked One of Us is Lying so don't take this wrong), there was too much clash between all the twisted mess and the other 90210 type lifestyles (outside of Nate) and baseball dreams, big houses and mostly happy ending… it just didn't all mesh.
And without spoiling anything? One of Us is Next again, just like the characters, meshes better as an overall story. It is well-rounded. The twisted and dark is balanced out both in the mystery and the lives outside of the mystery. Not to say everything is just dark and gloomy because that isn't the case, at all. I just can't tell you what is and what isn't, of course. You'll have to read it right up to the very final word (literally) to figure that out. And that alone is nail biter!
Lifestyles, how the high-school functions, how the family works, how the heavier themes that run as undercurrents to the book and student interactions all come together in a much more realistic way. That makes the book a much more intense and enjoyable way. I felt much more enthralled by One of Us is Next than One of Us is Lying.
---
Good news is you only have one week to go until you get to find this all out for yourself! And I can't wait to hear and read what everyone else thinks!