Lady Hotspur, His Hideous Heart and Tessa Gratton
Maybe I went into Lady Hotspur, by Tessa Gratton, with too many expectations. I LOVED Gratton's contribution to His Hideous Heart. Next to Tiffany Jackson's, it was easily one of my favorites. Bring me Shakespeare, political intrigue, representation and an author that I'm just getting to know but am loving? Lady Hotspur had all the ingredients to make it one of my most anticipated January reads. And then it just fell flat.
---
Characters and Representation
Normally, I don't comment on what I don't know. I believe (please correct me if I'm wrong), universally, marginalized communities have spoken to a need for less characters that are in turmoil. Not that there shouldn't be any, because it is reality, but so are characters are strength and happiness.
Those storylines, should be represented as well, with characters that don't just survive but thrive. And this? Lady Hotspur did not bring it. That in itself kept pulling me out of the story. Leaving me at a loss. I couldn't get into the characters. (please see the Trevor Project- both the linked information and for a host of support).
---
Political Intrigue and Pace
Thank you Tor and NetGalley for an ARC in exchange for an honest review.
The political intrigue? It wasn't intriguing. It never sucked me in enough to really care. And that is shocking. I love some political intrigue. This wasn't a chess match as much as a polo game. Henry the IVth has all the ingredients for not just political intrigue but thrilling suspense: rebellion and honour.
Gratton took that and centuries later gave Lady Hotspur an all female cast where warring kingdoms were to be full of deceit, corruption and betrayal. Well, I'm pretty sure that was the intent. But if I'm being honest, I zoned out here and there.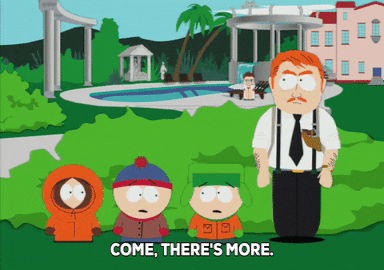 The pace was incredibly slow. I kept waiting for it to kick into gear but it never did. Could the incredible, flowing, poetic writing style that I fell in love with, when I read Gratton's short story in His Hideous Heart, just not work in a full length novel (or this kind of full length novel)? Quite possibly. It is SIX HUNDRED PAGES. And no, I'm not blaming my ADD on this one. How long is Crooked Kingdom? 546. There Will Come A Darkness? 500. So nope. Not me. Not this time.
---
Ok. Maybe This PART Is On Me 
Lastly and admittedly, Henry the IV (next to Hamlet) this is one of my favorite Shakespeare plays and maybe I tried too hard. Looking for the easter eggs, looking for how Gratton twisted it into her own, utilizing the above mentioned concept.
That too, pulled me out of just enjoying the story. I couldn't find how X in the original worked into Gratton's work. That, admittedly, is on me. Or I think it was- then again, maybe not. Like I said, I Kinda zoned out at times when the pace refused to kick into gear. Warring, betrayal, corruption. How does that… nevermind.
---
Universal Vs. Relative- AKA- YMMV- MAYBE?
Truthfully? Having talked all about having the right ingredients that disappointed me? Here's the thing. I really loved Gratton's work in His Hideous Heart and would read her short stories. I would even give another novel a chance. While a lot of what I've said, I believe to be universal issues? There are also some that might be one of those, "it is me and not the book." OR, AKA – Relative.
And with that, YMMV. Something to keep in mind as you dive into January's offerings.