The Devil's Apprentice review in conjunction with The Read Writes Ultimate Book Tour fore honest review.
---
Title/Series/Author: The Devil's Apprentice, The Great Devil War, 1 by Kenneth B. Anderson
Genre: YA Fantasy
Publication: October 8, 2018
Summary:
Philip is a good boy, a really good boy, who accidentally gets sent to Hell to become the Devil's heir. The Devil, Lucifer, is dying and desperately in need of a successor, but there's been a mistake and Philip is the wrong boy. Philip is terrible at being bad, but Lucifer has no other choice than to begin the difficult task of training him in the ways of evil. Philip gets both friends and enemies in this odd, gloomy underworld—but who can he trust, when he discovers an evil-minded plot against the dark throne?
---
The Devil's Apprentice, by Kenneth B. Anderson, is a Middle School (6th-8th Grade) aimed novel. This is extremely important to note because it doesn't have the depth or complexity in the plot that you would expect from a young adult or adult novel. This also carries over to the characters and world building. The simplicity in these areas are appropriate for its targeted demographic.
Phillip is the kind of kid that helps grandmas across the street, picks up litter off the sidewalk and, unfortunately for him, rescues cats stuck at the top of trees. This is how all his trouble begins. After rescuing Lucifax, the only cat snarkier than Liam and right-hand to Lucifer, Phillip is accidentally sent to hell.
It is here that Philip finds out that Lucifer is dying and needs a successor. Unfortunately, due to this grave mistake, Phillip is to take up the reigns of hell. And so his training begins. Through a series of events where Phillip is made to think like the devil and do the wrong things- make a man slip on a banana rather than throw it out, for instance, Lucifer constantly watches him fail. Growing more and more frustrated- finally a door opens.
---
Love, Lust, Jealousy… A Woman
Yes. But of course- the tempter. Using Phillip's first real feelings for any woman, true devil she might be, Lucifer sets out to make Phillip jealous and angry. Through a series of misfortunate events between him and his devilish lady, Phillip becomes shattered and and hateful.
Turning that anger outwards, Phillip finally feels that darkside. And begins lashing out. Suddenly Phillip finds joy in his hate, happiness in sin and reason for his pain. Ruling hell doesn't seem so extreme anymore and being an angel? Well what good is that when you  just get scorned anyway?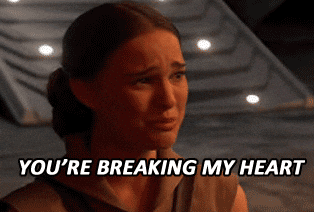 ---
But When Bitter Reigns…
Themes start to arise throughout this book and especially when Phillip gives into his… well, inner demons. Whose heart does get broken? Can the devil temptress have true feelings for Phillip that are capable of being bruised? Is Phillip only hurting himself as he loses touch with the boy he used to be? And can the damage be undone? Can he find his way back?
Moreover are demons and devils able to learn from angels?
Passages of the bible bring these themes into focus, at times. It does not matter if you are religious or not because the story isn't preaching that you believe or don't. It simply makes a moral point like a fable. The last temptation of Christ brought about whether Lucifer was still brooding over his greatest defeat, not being able to tempt Christ from his path? It isn't about being religious or your beliefs, or non-beliefs. It is about what happens when a grudge festers.
Much like Kaz Brekker (I'm paraphrasing a bit so I won't quote it)- I don't hold a grudge. I coddle it. I feed it the best cuts of meat and send it to the best universities. Has Lucifer been coddling, even feeding these grudges from all millenia ago to fuel his hatred and pain? Is it jealousy that causes his devastating rule over hell?
And what then, is the power of forgiveness, for your own failures and joy in the success of others?
In the end, the Devil's Apprentice is a fantastic balance of dark snark, wit and moral themes that will both keep kids interested and leave them with a lot to think about. You can't ask for much more than that from any book. 
---
About The Author:
Kenneth B. Andersen (1976) is an award-winning Danish writer. He has published more than forty books for children and young adults, including both fantasy, horror, and science fiction.
His books have been translated into more than 15 languages and his hit-series about the superhero Antboy has been turned into three movies. A musical adaptation of The Devil's Apprentice, the first book in The Great Devil War series, opened in the fall 2018 and film rights for the series have been optioned.
Kenneth lives in Copenhagen with his wife, two boys, a dog named Milo, and spiders in the basement.
---
Contact Kenneth B. Anderson: