First Line Friday isn't going anywhere but I did want to try something new that might get added from time to time and this week's Friday Favorites' topic seemed like a good time to try it out.
Side note: I've been trying to catch-up on everyone's sites today and over the weekend! I'm going to start catching up on everyone's love on my site next!!! Thank you!!!! 🙂
---
Friday Favorites is hosted by Kibby @ Something of the Book! This weekly meme is where you get to share a list of all your favourites based on the list of prompts on Kibby's page. This week's prompt is: favorite hyped books!
I happened to see this on Dinipandareads. Go check out her list of favorite hyped books and her site because it is awesome and she is a super awesome member of the community!
Here's how this is going to go down for everyone's sanity and mine- If I go through the whole history of time I'll be at this laptop until whichever form of dystopia hits or I die. If I do this most recent, going back to just this year then we won't get past like, October. SO.
---
I'm limiting it to THIS year.
Outside of ONE book – because I read it in August even thought it came out in September- it has to have been released no later than August because sometimes you think you LOVED the hyped book but then you get some distance between you and the hype and you realize – it was the hype, not the book. And you might still like it but maybe you didn't LOVE it like you drooled over it in your review.
This list gets no more than five books and it will go in publication date order
Yes it actually has to be a hyped i.e. it can't be a book that blindsided me (for instance, The Written), or a book I think should have been hyped <cough>Let Me Hear a Rhyme <cough> Dark Shores<cough>.. although I swore there was a hype machine for Dark Shores that just disappeared. That isn't the game here. It can be a hyped book that blindsided me. But it can't be a non-hyped book that made me go gaga.
ONE OTHER REALLY IMPORTANT NOTE: JUST BECAUSE IT ISN'T ON THE LIST DOESN'T MEAN I DIDN'T LIKE IT OR EVEN LOVE IT- JUST MEANS IT WASN'T "HYPED" OR JUST DIDN'T MAKE THE LIST- THERE WERE A LOT OF BOOKS AND I COULD'VE EASILY GONE TO 10 BOOKS. pssst- or I just haven't read them yet…
---
So let's get to it, shall we?
So remember I said there was one exception, non-exception to the rule, right. Yes, it was released in September but I read it in late July/August. So there's that. And yeah. This isn't going anywhere. And it shouldn't be a surprise anyway.
I just don't understand where this book missed the mark for so many. Just because I don't understand doesn't mean everyone doesn't have a right to their feels. EVERYONE HAS A RIGHT TO THEIR FEELS. I just don't understand those feels as I'm sure many don't understand mine. Hell I don't understand my feels most of the time.
But this book grabbed me by the heart… deep in the heart… the cockles of the heart (is that even a thing) and has not let go. Jude is a cinnamon roll. And I will have Katy Rose Pool if he doesn't get all things by the end of this series. Review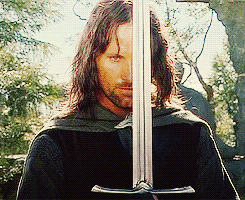 ---
2) FIVE HOURS FLAT. DAMN YOU RUTH WARE. Nothing more to say there: Review
---
3) When a fantasy books nails themes such as social justice and classism? Oh yeah. It is on the list… Review and Author Q and A
---
4) If I'm comparing a debut author to Jack Kerouac? She did something right. Again, this is one of those books that split people down the middle and everyone has a right to their feels. No one has to understand everyone. Just respect the feels. Review and Author Q and A
PS… To say I can't wait for her next book would be like saying I can't wait for the Six of Crows Duology to become a trilogy.
---
5) When you fall asleep and the Kindle thwacks you in the face… welcome to the unreliable reader… Review… Author Q and A
---
And there you have it! Spill the tea! Whatcha think? What is on your list… do we match at all? Or does mine suck? What would be on yours??!