Top Five Spectacularly Titled Books Maybe I have Read Or Just- Well Dayum That Title- Top Five Saturday
From Devouring Books (Linked Above):
This Top 5 series started back in October and I kind of lost motivation for making it every week. But it's back! This is a series of books that I want to read that all have a common theme. Previously on the blog I have focused on witches, werewolves, thrillers, faeries, fairy tale retellings and high fantasy. I am going to try and bring this series back for every Saturday. 
The upcoming schedule is:
10/5/19 — Books with the Scariest Covers
10/12/19 — Books that Cast a Spell on You
10/19/19 — Creepy Books
10/26/19 — Trick or Treat (Pick your own topic!)
I know November's topics are being announced today- as well as Amanda's post!
I will not be here to update my post to list anyone's (sorry) or update the topics/Amanda's post.
That should have been because I was driving across the country but since National Express ran off with my deposit and I don't have a truck- it will now be because I'm picking mom up at the airport and sorting it out via Uhaul– so please stay tuned for EVERYONE's post and the list of November's category from our fearless leader, Amanda
---

Rules!
Share your top 5 books of the current topic– these can be books that you want to read, have read and loved, have read and hated, you can do it any way you want.
Tag the original post (This one!)
Tag 5 people
---
So for this week's freebie- I went back to a Top Ten Tuesday that I had really wanted to do but had another post that took priority:
Top Five (Yes I Cut It To Ten- and that is the only disclaimer) Spectacularly Titled Books Maybe I have Read Or Just-Well Dayum
---
1) They Both Die At The End By Adam Silvera
Lastly, I'm not sure if I ever told this story before, but if I haven't let me apologize ahead of time. Plus, I need the memory to calm my ass down and put me in a better state of mind before I get mom from the airport.
How I even found out about Adam Silvera AND this book is from one of the last educational conferences I went to, which was the ALAN-YA conference. If you don't know what it is, it is one of the most amazing things you can ever experience.
The only author that was there (that I knew who they were at the time) was Angie Thomas and Jason Reynolds (whose keynote speech with Brendan Kiely had everyone sobbing) duh… and Brian Hurwitz (who had just put out the Rains)- and I only knew of him because of his involvement in the Dark Knight graphic novels. 
Side note- because of the NCTE connection to ALAN- I actually met Neal Shusterman at an evening event at the conference because Scythe had just been released. I had NO IDEA who Neal Shusterman or Scythe was at the time. Shut. Up. JUST SHUT UP. I KNOW.  
Thinking back? I'm 99.9999999% sure Holly Black was there talking about the Cruel Prince but I didn't have any fuck bucks for it because I didn't know about either and din't pay attention (SINCE NEAL SHUSTERMAN- I KNOW). 
And Adam Silvera was there talking about They Both Die at the End. Why did I pay attention to his portion of the little interview panels? The title of course? I was just waiting for the obvious question as I held this book in my hand that was given to me along with about two dozen other books (including Scythe and Allegedly)…
"But Adam… why did you spoil your own book with the title?"
And it was his answer that stopped me dead in my tracks. It was his answer that started my brain spinning. It was his answer that made me question everything I thought about YA. It was his answer that made me remember HIM. It was his answer that made me go home and start that book immediately and I'm going to paraphrase this so please don't go running (not that anyone would but) to him and quote me… 
He said: Because I never wanted this to be about what happens to them at the end. And if I took that out of the equation. If I let readers know that at the end they were going to die, then it freed readers up to experience the story. To experience life.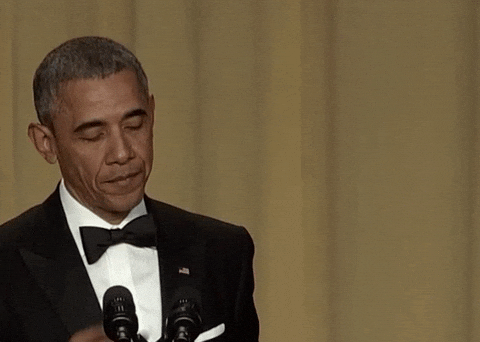 I don't know that I heard a damn thing after he was done. And I forever wait for every single word, piece of advice and story that comes from him since then. Because listen to Adam Silvera. Agree with him or don't. But I'm telling you. Adam Silvera knows. He's just an old soul. And he knows. He's unafraid to speak of pain and what he's been through and of life and writing and reading and all of it and just… when I say he knows, I'm not saying he should be on some pedestal. He's human like everyone but just… there's something there, and we are lucky to have him in our space. There is a depth to his soul that doesn't come around often. Pay attention when it does. 
---
2) Feral Youth– Edited by Shaun David Hutchinson 
Apparently I have this book, this conference and My Chemical Romance on the brain. I also got this book at the above conference and have read it and do recommend it and that title… but it immediately drew me in. Then I saw the authors and although I didn't know many I certainly knew Marieke Nijkamp- having already read This is Where it Ends (also listed as one of the reasons this blog started). 
And if you couldn't tell from yesterday's First Line Friday– there was an immediate connection to me between this title and Teenagers (not their best song by a long shot but it understandably became the cry of understood teenagers and apart of a gradschool project describing my pedagogy- so there's that). by My Chemical Romance. Because. Stupid Adults. Now- I implore you to read the book because- it could prove right or wrong. Or it could just be fiction or it could be nothing at all in the ways of social commentary but with Shaun David Hutchinson at the helm- I'd like to think you'd scratch out the latter. For you to make your  judgements. I have mine.
---
Ok- it is going to start getting  a little odd now- and before you even ask- No I haven't. No I won't. 
Synopsis:
How to Poo At 3 Books Collection Set, (How to Poo at Work, How to Poo on a Date: The Lovers Guide to Toilet Etiquette and How to Poo on Holiday)
For the "fun" of it I did look up one individual synopsis- which does have 22 ratings at 3.18– which means people have actually bought, read, and admitted to buying and readi ng this book enough to actually reviewing it…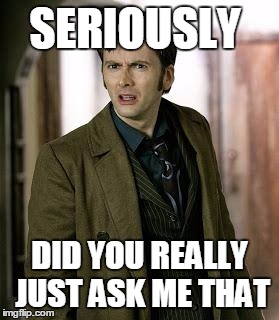 Here is that synopsis:
All the information you need to survive any romantic toilet-related problem—certain to make as big a splash as How to Poo at Work Now toilet etiquett-sperts Mats & Enzo have turned their attention and extensive experience to what is surely one of the most important questions that has played on the mind of mankind for centuries: how to poo on a date. Not an instruction manual as the title might imply, this is a practical guide to confronting every possible problem or eventuality one may encounter when wooing. Inside you'll learn exactly what to do (through explanatory text and useful diagrams) in a variety of practical, real-life situations, from feeling the call of nature as you walk in the woods with your paramour to what to do if you block her toilet with a monster mud-out.
---
---
I am including this under distr— I mean happily. Liam is a wonderful boy and I am happily fulfilling his request (please send help)
Synopsis:
Oh hello there. Why yes, this is a book about cat fashion. More specifically, Oh hello there. Why yes, this is a book about cat fashion. More specifically, it is about the insanely adorable cat clothing designed by Takako Iwasa and modelled by Takako's supermodel cat muses, Prin and Kotaro.

Vice Books is proud to present to you, faithfully translated from the original Japanese, the cutest book of the cutest cats wearing the cutest outfits ever. Meow!
---
And I think that is the final piece of the puzzle, don't you? I actually just went ahead and took screen shots of the goodreads page because I love the excuses a couple people gave for reading this book– well it is an internet phenomena (because apparently there is a companion book called Who Cares About Disabled People) but it fails miserably- or I was shocked to see it in the library – so what? that made you just have to pick it up and read it?
---
Let's Chat!
What are your oddest titled books- or most provocative or ones you loved because they were different for good reasons? And how about mine? From the great to the — WHAT IN THE FUCK IS THAT?
Let me know what you think- I'm off to the airport but can't wait to see them when I take a break and lord knows I will need a break!