It is Wednesday and that means WWW World of Words, hosted weekly by Taking on a World of Words.
What is WWW Wednesday?
What are you currently reading?
What did you recently finish reading?
What do you plan on reading next?
---

---
HOLY HELL. Look I know I suck at designing a website- although I am trying to get better and I did get someone to help me redo the damn thing- I am better than whatever the hell last week's WWW looked like.  
Wasn't anyone even worried that I might have had a stroke or was on some horrible drugs? Or … Liam hijacked the computer? Why do I always blame Liam? Gomez is too good and Pavel is too stupid… right.
Why didn't someone tell me it looked like THAT?! Please. I know I can be snarky but I don't bite. That's Liam's job.
So remember about the trucks. Right they are either here or coming Thursday. I'm not really sure being as I scheduled this post Tuesday at like 6 AM and they aren't going to tell me for another 12 hours. One way or the other…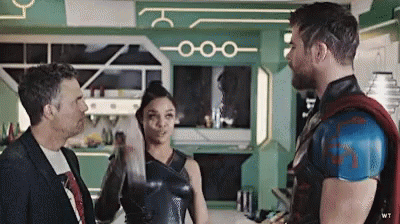 Once this apartment is empty of everything but me, the boys, what I'm driving to Colorado and the bed- and before mom gets here at the but ass crack of day Saturday.
---
What did you recently finish reading?

What Makes Us – Review and Interview
---
Lifestyles of Gods and Monsters– Review (Emily Roberson Interview coming Sunday)
---
What are you currently reading?
Hint- this might not change much  ext week- but we'll see- gotta have Hope.
Even if it is Bob.
Every Stolen Breath by Kimberly Gabriel- Out November 5th 
On a side note- I'm having a really hard time reading this book without this running through my  head- not that, that is a bad thing- just a side note. Do with it what you wish.
---
Fate of the Fallen by Kel Kade (Shroud of Prophecy #1)- Out November 5th
---
What will you read next:
Again- not sure how different this will look next week- we will see
BIG OLD REMINDER- RAFFLECOPTER GIVEAWAY AND PREORDER CAMPAIGN CONTINUES THROUGH NOVEMBER 11TH!!!! –> LINK