Let me tell you why I suck. I made this folder of tags on my phone to keep for the time over the next couple of weeks when I would need a lot of tags… and saved them and fed them lean cuts of meats and sent them to the finest… no wait I'm slipping into Kaz Brekker. Take two.
Anyway, apparently I already screwed that up. Because This lovely lady at Siobhans Novelties tagged me in two different tags. And so I pulled one up. I had already did that one but I had forgotten it was saved on my phone and did it when I was tagged the second time by another blogger. So see, I suck. But wait. I suck more.
Then I go to pull up the second tag. But I didn't save the link right. So I went and stalked two months of tags on your website looking for it (yes if you go look at you stats from yesterday -Monday- since this will post on Tuesday, October 21st- that is me that hit lots of random links)! Did I find it? No. So I suck even more than I sucked three minutes ago.
SO. I picked this one. Was I tagged in it? No. But It is a wicked tag and she made wicked graphics. So EVERYONE should go visit her amazing site and see how incredible she is and do this brilliant tag whether I tag you in it or not.
SHE IS SO AWESOME SHE EVEN SAYS YOU CAN USE ALL HER GRAPHICS IF YOU OBVIOUSLY JUST CREDIT AND TAG HER WHICH I AM AND DID ABOVE AND RIGHT HERE! 
Moral of this lesson? Don't be me. Don't suck. Do the tag. Follow the site. Be a rockstar.
---
The Rules
Link back to the original creator in your post.
Feel free to use any of my graphics in your post, or create your own!
Tag 7 other people at the end of your post, and let them know you've tagged- I have a lot of tags I'm going to be working on so probably not so many.
---
Wait, let me make sure I understand this- there are books- that have hearts? Hearts that are light? Oh you mean light- because like they only half exist or are apart of some necromancy or paranormal something? Yes? 
No? Not what you mean… Ok. Data does not compute.
---
Ok now you are just trying to mess with me. I mean this is the fall of hype.
Read or haven't read yet? Which do you want?

And what is hype even? I mean there is hype and then there is WE ARE ALL GOING TO DIE. Or worse, we won't die and we will have to relive the pain of this fall over and over and over again forever.
<randomly taps keys>
<randomly taps keys>
<randomly taps keys>
Fine. I'm just going to go with the two I haven't read yet (remember I read Guinevere's Deception)
---
Not sure what this is going to say about me… I mean not that I care or anything…
So go ahead.. get your Stark on…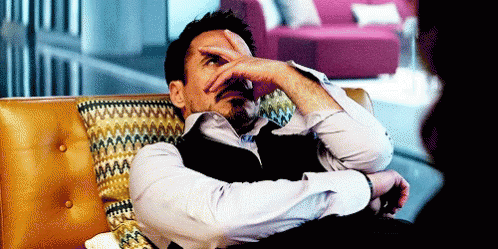 ---
Ok. It isn't that this tag is testing ME but I'm sure you are all thinking – what kind of eternally dark deep pit of despair is the rotting hole where the soul supposed to be? 
YEAH I KNOW WHAT YOU ARE THINKING- I KNOW WHAT ANYONE WHO HAS BEEN PAYING ATTENTION IS THINKING. BUT HERE'S THE THING.
I. Don't. Ever. Have. To. Read. This. Book. Again. Or. Write. This. Review. Again. And. That. Warms. The. Cockles. Way. Down. At. The. Bottom. Of. The. Parts. Of. My. Heart. That. Even. Grey's Anatomy. Didn't. Teach. Me. About.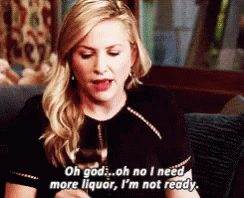 ---
Hey here is one that is straight forward!
Laila- Gilded Wolves (Artwork Copyright- Nicole Deal)
---
The more time goes by the more this book is sticking with  me and that means the love is real. It wasn't insta-lust or the hype train. It is the real deal. Very well done, Ms. Pool- There Will Come a Darkness review.
Jude is my heart and my everything and I will strike you where you stand if you say otherwise.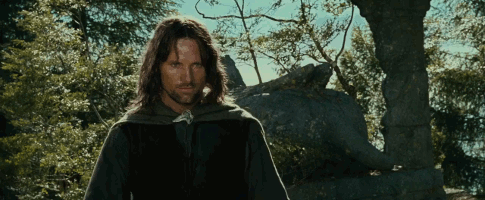 Somewhere between these two incredible men and these two incredible moments– there is Jude and I just want more.
---
ANDDDDDD I AM TAGGING:
Confessions of a YA Reader
Stephen Writes
Bec and Books
The Coy Caterpillar Reads