Interview with Emily Roberson will post Sunday, 10/27!
Remember that show unREAL? It ran mostly on USA and then the last season was on HULU. I was riveted by it. Maybe because I was never a big fan of reality TV. And unREAL basically shined the light on all the cockroaches and sent them scurrying.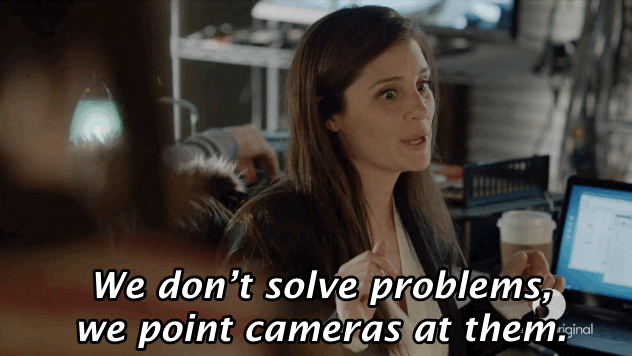 ---
Ok, one day I caught an episode of Dance Moms back in like the second season and that was it. It was like this train wreck I couldn't turn away from until it's sad, whimpering conclusion. So, like unREAL always argued, it was a relief to find out after Dance Mom's went KABOOM that Dance Moms wasn't quite what it seemed.

---
UnREAL (for those that haven't had the chance to watch it) is a Bachelor parody that shows everything behind the camera. From who they pick, why they pick them, how they manipulate who stays and who goes (the wifey, the slut, the all-American, the shit-stirrer etc…). And how they manufacture the drama. And the consequences it can bring.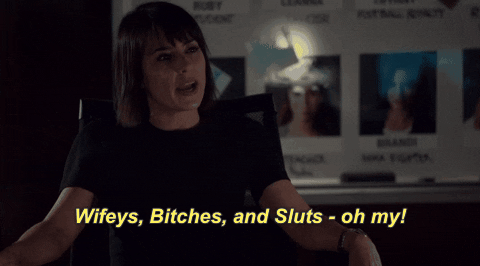 ---
Why am I bringing this all up? Because beyond the Kardashian/Greek Inspired/Hunger Games fun of Emily Roberson's (Please see pre order campaign and giveaway information on her site) Lifestyles of Gods and Monsters, there is something much darker at play. I can't imagine it is there haphazardly and I believe it is very important. But I'm going to circle back to that in a moment. But like I said, I'm going to circle back to that later.
Those who visit my site or have interacted with me around my reading habits would think there was a bit of in trepidation, if not all-out avoidance, on my part of this book due to the obvious front and center romance of Ariadne and Theseus in Minotaur.
However, that was trumped by my love of Greek Mythology and well Gods, and Godly interference. BRING ME ALL THE GODS… ANY GODS… I have always loved plotlines where Gods mettle with humans (in classic and modern literature), each other- or especially when they fight each other OVER humans (see Dark Shores as a recent example).
I was already aware of the romance to come, plus – hello! Eros wreaking havoc?! SAY IT WITH ME! BRING ME ALL THE GODS AND THEIR METTLING WAYS! I LOVED IT! And that is just the start! The Gods she reimagines… the Gods that wreak havoc. ALL THE GODS. And I ate it up like fairy fruit! I hate to be vague but messy spoilers.
And Roberson's ability craft that within the modern retelling of Minotaur and the social media driven, "unscripted" -see this is where I'm dropping the world reality- show world of Ariadne and a Kardashian inspired family constantly in the limelight, was brilliantly fun.

Thank You To Farrar, Straus and Giroux and Edelweiss for an ARC in exchange for an honest review
---
Ariadne's change over time was well-done in both the context of modern society and in contrast to her sisters, who have their own reality show. We have seen it play out time and time again.  Everyone thinks they want fame. The money, the jets, the attention. But push comes to shove, not I cut out to handle fame.
When Ariadne and Theseus (who has come to participate in the yearly Labyrinth with the sole purpose of killing the Minotaur) are caught by the paparazzi? Ariadne wants no part of the lifestyle her sisters thrive in, in their unscripted tv produced life open to the world. Or so she thinks.
Soon Ariadne realizes that behind the cameras, the smiles, fame and influencing power her sisters have garnered through their unscripted tv show lives, things aren't what they seem. As she unpeels each layer of the truth, she becomes more horrified. The sex tapes for ratings. The drugs they are imbibing just to get through all the partying and sex. The price being paid to give the public a show of a lifestyle that obviously doesn't exist, is steep. And no one is stopping it.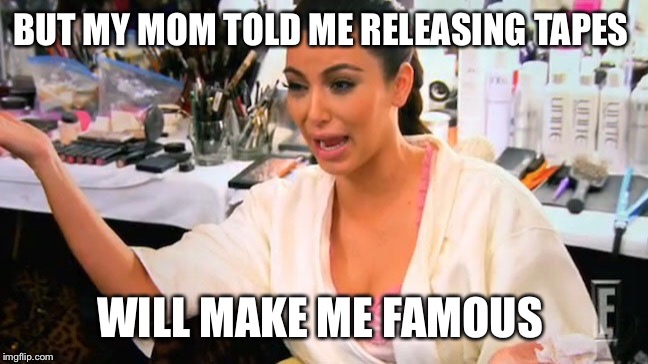 ---
And maybe that is the most horrifying of all. Ariadne's realization that not her mother or father are stopping any of this because to do so, would hurt the ratings of the TV show. No more than they would do anything if Ariadne went to them and said she loved Theseus, please stop this game, or replace him as a contestant. They would never sacrifice ratings for their daughter's happiness. It would take down the family's golden egg. And this is reality- the ugliest, brutal reality of all.

---
As the pressure builds between wither her relationship with Theseus, his participation in the Labyrinth (that no one has ever lived through- which, again is a great reimaging of the source material), Ariadne is faced with loved ones  in danger at every turn, and all eyes on her for the first time. Not only is that something she is sorely uncomfortable with, but it couldn't come to be at a worst possible time.
And she is left to fix it all before it is too late.
Roberson is to be commended for numerous accomplishments with Lifestyles of Gods and Monsters. It tackles societal issues around the dark side of fame, the way it is repacked and fed to the public. Whether for the publicity or for nefarious purposes vs. the actual reality behind the scenes, the machine is harmful to those that are in it and the societal precedence it sets up that the public feeds into.
It also tackles family, relationships and whether blood is thicker than… well, anything, really? Certainly not the all-mighty dollar, ratings and fame, it would seem. Trust is tested. And Roberson's gift for dialogue delivers this with a punch. Lifestyles of God and Monsters is a lot darker than I anticipated but for good reason and it is still a great deal of fun at times. How can anything not full of social media, sprinkled with the influence of the Kardashians, not be?
And it is because of this darker turn, these themes around what is happening behind the cameras of these "reality" that I started this review talking about Dance Moms and unReal. You've had accusations of rape on Bachelor on Paradise, if you ever watched Dance Moms- well those kids should have been taken away from Abby by those parents years ago or their parents if they didn't get taken from Abby and the list goes on.
Now, for everything I have said- there is quite a bit I haven't said, haven't even mentioned because there are a lot of landmines around spoilers. I tried to stick mostly to overarching themes and specifics around those pieces that are in the plot summary, outside of Ariadne's sisters, but that isn't a spoiler and is essential to some of the headier themes.
Although there isn't any hint that this is a series, I do hope that Roberson returns to this world. While she is excellent at leaving readers to draw their own conclusions in some places rather than just feeding them her beliefs, there are other places where potential is left untapped.
However, I don't believe it would be possibly to truly mine every storyline to its fullest potential that exist in just one book without it becoming too dense or losing the main plotlines. I would imagine there might have been more depth in some of the subplots that were cut to retain focus.
This doesn't change the fact that there a feeling being unfulfilled without other characters and their storylines, which I became invested in, only because there is no reason to believe this is a series. Had it been announced as such, I would have great expectations for the next installment. This aside, Lifestyles of God and Monsters is and incredible read that I would highly recommend for both the entertainment value and reflection on current societal norms.