Top Five Books Coming To Creep Me Out And I'm Here For It! Top Five Saturday
---
From Devouring Books (Linked Above):
This Top 5 series started back in October and I kind of lost motivation for making it every week. But it's back! This is a series of books that I want to read that all have a common theme. Previously on the blog I have focused on witches, werewolves, thrillers, faeries, fairy tale retellings and high fantasy. I am going to try and bring this series back for every Saturday. 
The upcoming schedule is:
10/5/19 — Books with the Scariest Covers
10/12/19 — Books that Cast a Spell on You
10/19/19 — Creepy Books
10/26/19 — Trick or Treat (Pick your own topic!)
Rules!
Share your top 5 books of the current topic– these can be books that you want to read, have read and loved, have read and hated, you can do it any way you want.
Tag the original post (This one!)
Tag 5 people
---
---
Top 5 Creepy Books Coming To A Bookshelf Near You
Ready for the shock of your life? Sit down… 
There are absolutely NO DISCLAIMERS on this post– it is what it is- Top 5 creepy books that I want to read. Now they are all yet to be published, if you consider that a disclaimer.
Per usual- I'm trying to not mention books, I JUST mentioned.
Otherwise– this week I'm following ALLLLLL the rules!!! Look at me.. who am me?
https://www.youtube.com/watch?v=0684dMzFxo0
---
ETA: Upon Completion of this post I'm coming back to the top to say the following- it is way late because no less than three of these books are all kinds of wrong or non-existent in Goodreads- one I was able to add (how am I even able to do that– is Goodreads like Wikipedia now -cause that could cause some issues) and one it kept telling me existed but it doesn't- it just doesn't- they lie). 
Or that is the danger of talking about books you literally just found about -except one of them were released in other countries like two years ago and one comes out in JANUARY. So there's that.
---
If that title doesn't sell it? I just. I don't know. Thank God I have a good relationship with Candlewick Press because I was gutted when I couldn't request it on Edelweiss or even find it on NetGalley. So email I did, and request granted. It will be waiting for me in Colorado. My first book mail in Colorado will be about the Occult… 
---
---
Release Date: June 2, 2020
Publisher: Candlewick Press
Genre (from Edelweiss): YA Fiction: Paranormal, Occult & Supernatural, Horror, Fantasy, Wizards & Witches
General Note- I actually had to add THIS version to Goodreads (which I didn't even know I could do) because I JUST found this on Edelweiss YESTERDAY when taking care of everything for What Makes Us (also Candlewick). Apparently, it was released by Walker Books in England in May 2018- but this isn't in Goodreads as a June release for Candlewick at all (or wasn't). So- I'm linking you back to Amazon, which does have it, until/assuming, my addition does? 
Synopsis (from Edelweiss):
A captivating and utterly original fairy tale about a girl cursed to be poisonous to the touch, and who discovers what power might lie in such a curse…
There was and there was not, as all stories begin, a princess cursed to be poisonous to the touch. But for Soraya, who has lived her life hidden away, apart from her family, safe only in her gardens, it's not just a story.

As the day of her twin brother's wedding approaches, Soraya must decide if she's willing to step outside of the shadows for the first time. Below in the dungeon is a demon who holds knowledge that she craves, the answer to her freedom. And above is a young man who isn't afraid of her, whose eyes linger not with fear, but with an understanding of who she is beneath the poison.

Soraya thought she knew her place in the world, but when her choices lead to consequences she never imagined, she begins to question who she is and what she is becoming…human or demon. Princess or monster.
---
After ripping through Turn of the Key by Ruth Ware in five hours flat and having Dear Wife by Kimberly Belle nearly break my nose this summer, I thought they had ruined me for suspenseful thrillers. Then I stumbled upon this creepy, agita (link for non Brooklyn-Italians) inducing trainwreck waiting to keep me from sleeping.
Read the synopsis, kids. This isn't your typical suspense/thriller. This has WHAT THE MESS  written alllllll over it.
---
Release Date: March 3rd, 2020 (The day after my birthday)!
Publisher: William Morrow
Genre: Psychological Thrillers, Suspense, Murder Thrillers/Mystery, Historical Thrillers
Synopsis: 
From the hugely talented author of Before She Knew Him comes a chilling tale of psychological suspense and an homage to the thriller genre tailor-made for fans: the story of a bookseller who finds himself at the center of an FBI investigation because a very clever killer has started using his list of fiction's most ingenious murders.

Years ago, bookseller and mystery aficionado Malcolm Kershaw compiled a list of the genre's most unsolvable murders, those that are almost impossible to crack—which he titled "Eight Perfect Murders"—chosen from among the best of the best including Agatha Christie's A. B. C. Murders, Patricia Highsmith's Strangers on a Train, Ira Levin's Death Trap, A. A. Milne's Red House Mystery, Anthony Berkeley Cox's Malice Aforethought, James M. Cain's Double Indemnity, John D. Macdonald's The Drowner, and Donna Tartt's A Secret History.

But no one is more surprised than Mal, now the owner of the Old Devils Bookshop in Boston, when an FBI agent comes knocking on his door one snowy day in February. She's looking for information about a series of unsolved murders that look eerily similar to the killings on Mal's old list. And the FBI agent isn't the only one interested in this bookseller who spends almost every night at home reading. The killer is out there, watching his every move—a diabolical threat who knows way too much about Mal's personal history, especially the secrets he's never told anyone, even his recently deceased wife.

To protect himself, Mal begins looking into possible suspects—and sees a killer in everyone around him. But Mal doesn't count on the investigation leaving a trail of death in its wake. Suddenly, a series of shocking twists leaves more victims dead—and the noose around Mal's neck grows so tight he might never escape.
---
3) Burn the Dark (Malus Domestica #1) By S.A. Hunt
<I'm so side-eyeing Sammie at the Writerly Way right now that I'm tagging her at the bottom of this post- in fact, that is the only reason I'm not tagging her up here- There was NOT supposed to be anymore January books>
And here's another one going the Amazon route because. Goodreads. 
---
Release Date: January 14, 2020
Publisher: Tor Books
Genre: (Edelweiss/Amazon) Fiction: Occult, Paranormal, Fantasy, Horror, Urban Fantasy, Action & Adventure 
I don't know but I can't wait to find out!!!!!! GIVE IT TO ME…. GIVE IT TO ME NOW!
---
Synopsis (Edelweiss):
A female-driven Supernatural meets Joe Hill in S. A. Hunt's Burn the Dark, a horror action-adventure about a punk YouTuber on a mission to bring down witches, one video at a time.
Robin is a YouTube celebrity gone-viral with her intensely-realistic witch hunter series. But even her millions of followers don't know the truth: her series isn't fiction. Her ultimate mission is to seek revenge against the coven of witches who wronged her mother long ago.

Returning home to the rural town of Blackfield, Robin draws attention from a motley crew of locals—a boy with the ability to see beyond our world, her childhood best friend harboring occult knowledge, and a veteran combat medic running from his past.

Then, a new, mysterious threat known as the Red Lord suddenly rears its head, and Robin must discover the link between the coven and this demon before evil reigns in Blackfield.
---
This sure has been the year of the anthology- from Hex Life to Wonderland and His Hideous Heart (Plus Dahlia Adler has already announced intentions to repeat this structure for Shakespeare).
It hasn't just been a deluge, but a dream! If next year holds to that standard then bring it on! First there is Fighters of Fear and then there is the planed Vampire anthology in September: Vampires Never Get Old. Take my time, my money and my reality, please!
Release Date: January 21st, 2020
Publisher: Talos (imprint of SkyHorse)
Genre: Fiction Science Fiction, Classics and Anthologie
Synopsis: 
A Retrospective Collection of Classic Occult and Supernatural Detective Stories by Some of the Field's Greatest and Best-Known Weird Fiction Authors

Since the gaslit nights at the end of the nineteenth century, the occult detective has been a beloved and recurring archetype. Mixing the best aspects of the detective tale and weird or supernatural fiction, and capitalizing in part on the massive popularity of Sherlock Holmes, these stories portrayed men and women pitted against surreal and horrifying foes, usually with little to defend them but their own savvy, experience, and know-how.

From William Hope Hodgson's Thomas Carnacki, to Seabury Quinn's fearless Frenchman Jules de Grandin, to Jessica Salmonson's Penelope Pettiweather, the occult detective has taken a variety of forms, investigated a wide array of supernatural and otherworldly cases, and entertained generations of readers. This new collection compiles thirty-one all-time classic occult detective stories as it traces the genre's growth from its nineteenth-century origins to the late twentieth century, showcasing the work of acclaimed pioneers of weird tales alongside cult favorites and exciting modern talents.

So, step into the shadows, join us on this journey into the dark, and become a fighter of fear . . .

CONTENTS
Introduction, Mike Ashley
Green Tea, Joseph Sheridan Le Fanu
The Shining Pyramid, Arthur Machen
The Haunted Child, Arabella Kenealy
The Mystery of the Felwyn Tunnel, L. T. Meade & Robert Eustace
The Story of Yand Manor House, E. & H. Heron
The Tapping on the Wainscott, Allan Upward
Samaris, Robert W. Chambers
The Whistling Room, William Hope Hodgson
The Woman with the Crooked Nose, Victor Rousseau
The Sorcerer of Arjuzanx, Max Rittenberg
The Ivory Statue, Sax Rohmer
The Stranger, Claude & Alice Askew
The Swaying Vision, Jessie Douglas Kerruish
The Sanatorium, F. Tennyson Jesse
The Villa on the Borderive Road, Rose Champion de Crespigny
The Room of Fear, Ella Scrymsour
The Seven Fires, Philippa Forest
The Subletting of the Mansion, Dion Fortune
The Jest of Warburg Tantavul, Seabury Quinn
The Soldier, A. M. Burrage
The Horror of the Height, Sydney Horler
The Mystery of Iniquity, L. Adams Beck
The Thought-Monster, Amelia Reynold Long
The Shut Room, Henry S. Whitehead
Dr. Muncing, Exorcist, Gordon MacCreagh
The Case of the Haunted Cathedral, Margery Lawrence
The Shonokins, Manly Wade Wellman
The Dead of Winter Apparition, Joseph Payne Brennan
The Garden of Paris, Eric Williams
St. Michael and All Angels, Mark Valentine
Jeremiah, Jessica Amanda Salmonson 
Some might say- why pay for rehashes of classics-  I would say kindly shut your mouth and let us who haven't always wanted to read such things have our hearts torn open to bleed. Thank you and let me show you the door… can't promise you where that door leads, of course.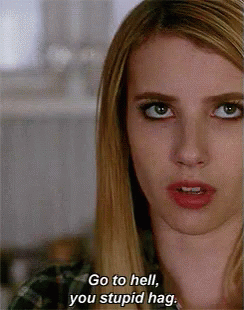 ---
5) The Return by Rachel Harrison
---
Release Date: March 24th , 2020
Publisher: Berkley
Genre: Fiction: Horror, Occult, Supernatural and Friendship <— That's some loyalty if you are in that friendship right there. 
Synopsis: 
An edgy and haunting debut novel about a group of friends who reunite after one of them has returned from a mysterious two-year disappearance.

Julie is missing, and the missing don't often return. But Elise knows Julie better than anyone, and she feels in her bones that her best friend is out there, and that one day she'll come back. She's right. Two years to the day that Julie went missing, she reappears with no memory of where she's been or what happened to her.
---
And there you have it— you know I think everyone- or at least I know I AM
very grateful that outside of Goodreadspedia- I don't have any fun antidotes for this week's list- because. NO. Just no.
---
So I believe our fearless leader, Amanda took over adding everyone's links to her post last week…  so let's see who I can tag this week…
Oh yea Sammie @ The Writerly Way is so done like turkey dinner!
Entertainingly Nerdy basically did the thing without doing the thing- so tag, you're it!
---
Let's Chat!
What are the best creepy books you would recommend or want to read?
What are your thoughts on my list?