5 Books To Come That Cast A Spell Strong Enough To Break The Moving Curse
---
From Devouring Books (Linked In Title Above):
This Top 5 series started back in October and I kind of lost motivation for making it every week. But it's back! This is a series of books that I want to read that all have a common theme. Previously on the blog I have focused on witches, werewolves, thrillers, faeries, fairy tale retellings and high fantasy. I am going to try and bring this series back for every Saturday. 
The upcoming schedule is:
10/5/19 — Books with the Scariest Covers
10/12/19 — Books that Cast a Spell on You
10/19/19 — Creepy Books
10/26/19 — Trick or Treat (Pick your own topic!)
Rules!
Share your top 5 books of the current topic– these can be books that you want to read, have read and loved, have read and hated, you can do it any way you want.
Tag the original post (This one!)
Tag 5 people
---
Here's How This Is Gonna Go Down
For anyone who doesn't know or has stopped paying attention because. Well… me. I'm moving to Colorado and while I couldn't be more excited (see the banner for this blog– that is MY apartment complex in Colorado Springs, which faces Pikes Peak- the center of which is about 2 miles away- the center I, am at the foothills-  patio facing the the mountains). The actual physical move is going to be the death of me. Let's look at highlights of the first ten days.
---
Now- This picture is VERY important so study it- because it is referenced below.
---
Things started off with a bang and I mean in a good way— the BEST

 of bangs-

I didn't think I was going to be able to move until December and

I didn't think I was going to find an apartment (cost, credit etc…) 

But October 1st I found out the move could happen in October and…
By the end of October 2nd? I hadn't just found an apartment? I found THE apartment- Like I got drop dead lucky on the apartment that I didn't think existed in the area I was moving to- like- I'd given up hope- near tears- I had to find somewhere else to go because- there was no way
and then BOOM! There it was… yeah maybe 100 more than I wanted– but  not 500 more impossible, insane Colorado has lost its mind expensive and not sketchy neighborhood cheap
I mean the manager beat over freaking backwards. So yeah. Boom. Every box checked as far as what I could possibly have asked for and only 100 more than I'm paying now. Yeah. deposit down. Done.
So at this point you are thinking two things.
Susan shut. up. Right? Agreed. I'm out of here. And I am out of here. Dancing my way to the rockies, out of here…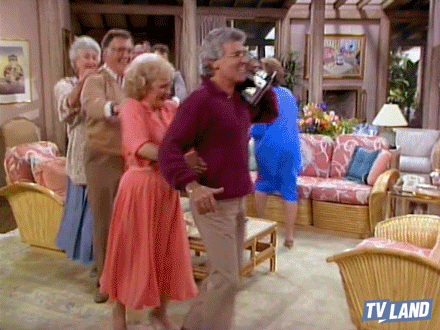 2. Susan, WHAT THE CINNAMON TOAST CRUNCH DOES THIS HAVE TO DO WITH ANYTHING? 
I'm getting there! I'm getting there.. Bear with me…
---
Where Was I– Oh yes– I was doing the Conga to the Rockies…
Except Here's where it gets ugly:
The part I'd thought would be easy. Ok-  not easy- I'm not stupid and I've moved a few times- so I get it but- There was a deluge of rain on my parade.
[wpvideo fddSQtoS]
I mean I live in a jr. one bedroom
I'm not even bringing my bed or couch (trust me on this)…
I drive the cats for mom to babysit for a week
I get a uhaul and a couple of local movers to help me with the TV, TV stand, bureau and like MAYBE ten boxes and go… easy , right? 
WRONG!
To do it by an actual movers who just come and do the whole shebang for you? 1500 minimum 
Ok- Simple fix- I'll just do it myself because yeah pain in the ass but that's insane. Right?
WRONG AGAIN
$770 JUST FOR THE TRUCK

That doesn't include- the local movers in St. Louis and then unloading in Colorado (which apparently, after pricing out two movers for approximately 4 hours is 200 dollars here and 200 there= $400
The packing supplies – Appx $100
Gas (Including getting the car and cats to mom)- $250 if I'm lucky- I don't know anything about Uhaul gas consumption 
Gives you an approximate total of 1450
---
And at THAT point? I might as well just go back to option number 1. 
Ok. So that decision is made. Whatever. It is costing me twice as much but I am breaking out into hives and driving my mother insane. So after a TON of research- and trust me- if you ever are moving and using a moving and using a moving company DO YOUR RESEARCH!

Horror stories included but not limited to (I MADE NONE OF THIS UP): 

knocking over the urns of dead relatives and stomping through their dead ashes
Stolen property
Aggressive/abusive movers showing up and cursing, starting fights
Using customers property as weapons against them
Holding customer property hostage until being paid hidden costs AND  charging them storage fees every day they did not pay them said costs.
NOW! Since then?
Car insurance- transferred but had to cut coverage to keep the price the same

There is a bright spot here – my car insurance company covers in Colorado otherwise my insurance would have jumped by at least $60

Comcast/xfinity? Let's just saying I'm paying 20 dollars for internet from ATT.

I told them I would be happy to show them a bill. They didn't care and didn't even hide laughing at me and ATT at the absurd idea that they would match that rate.

BACK TO THE MOVERS. So, originally I thought I could get into the apartment on the 26th but I can't get in till the 31st.
So the truck can't come till the 31st/1st. So I had to push it back to a week.

No problem the company said (PHEW)!
Except one thing- the window in which the truck comes to St. Louis to pick up the stuff? THAT IS THE SAME- the 23/24th.
This means I am stuck in St. Louis for like A WEEK without anything but my laptop, Kindle and the cats. 

OH AND LAST BEST AND NOT LEAST

I figured out that for the publishers and couple of deliveries I'm expecting in November?
I gave them the leasing office street address, not my BUILDING street address.
I'm just gonna let them know when I get there and pray.
I'll correct it later.

Yesterday, I inhaled/sucked down a whole whisker (don't ask, I don't know) and immediately hacked it up like a hairball.

And if you think you are confused by that? You should have seen the cats.
In lieu of sending me to the insane asylum, I am registered on Amazon
---
All that to say– Well- I hope maybe you got a laugh and learned something should you have to move at anytime and to explain my take on this week's top 5:
Books that have come across my radar, piquing my interest enough to transport me from this hell of a move long enough to give what is left of my sanity of respite-
Caveat: They aren't books I've already mentioned via First Line Friday, Can't Wait Wednesday ETC…
So for those of you that have made it this far- bravo and here we go!
---
1) Girl, Serpent, Thorn By Melissa Bashardoust 
Well you should be, anyway.  According to Melissa's Bashardoust's website this book was originally called She Was and She was Not. That might ring a bell for some. I do not know of it. This book recently came on to my radar as in, within the past twenty-four hours and stopped me dead because. Well read all the information below and add it to Goodreads. Because this promises to be a spring barnburner.
<Insert Cover Here>
---
Release Date: May 12th, 2020
Publisher: Flatiron Books
Genre: YA Fiction: Monster, Dark Fantasy, Country and Ethnic Fairy Tales and Folklore
Synopsis: 
A captivating and utterly original fairy tale about a girl cursed to be poisonous to the touch, and who discovers what power might lie in such a curse…
There was and there was not, as all stories begin, a princess cursed to be poisonous to the touch. But for Soraya, who has lived her life hidden away, apart from her family, safe only in her gardens, it's not just a story.

As the day of her twin brother's wedding approaches, Soraya must decide if she's willing to step outside of the shadows for the first time. Below in the dungeon is a demon who holds knowledge that she craves, the answer to her freedom. And above is a young man who isn't afraid of her, whose eyes linger not with fear, but with an understanding of who she is beneath the poison.

Soraya thought she knew her place in the world, but when her choices lead to consequences she never imagined, she begins to question who she is and what she is becoming…human or demon. Princess or monster.
---
2) Dracula's Child by J.S. Barnes
My mom finds my fascination with Vampires utterly hysterical considering my intense and literal phobia of them as a kid (through I don't know teens)? But it is what it is. And this one looks like a great book end to Blood Countess, which I could not include in this list because I've already screamed from the rooftops about it.
Release Date: – Depends on who you ask – Goodreads says April- Edelweiss says May
Publisher: Titan Books
Genre: Fiction: Horror, Occult, Supernatural, Mystery/Detective, and Historical
Synopsis: 
Dracula returns…

It has been some years since Jonathan and Mina Harker survived their ordeal in Transylvania and, vanquishing Count Dracula, returned to England to try and live ordinary lives. But shadows linger long in this world of blood feud and superstition – and, the older their son Quincy gets, the deeper the shadows that lengthen at the heart of the Harkers' marriage. Jonathan has turned back to drink; Mina finds herself isolated inside the confines of her own family; Quincy himself struggles to live up to a family of such high renown. And when a gathering of old friends leads to unexpected tragedy, the very particular wounds in the heart of the Harkers' marriage are about to be exposed…

There is darkness both within the marriage and without – for, while Jonathan and Mina wrestle with the right way to raise a child while still recovering from the trauma of their past lives, new evil is arising on the Continent. A naturalist is bringing a new species of bat back to London; two English gentlemen, on their separate tours of the continent, find a strange quixotic love for each other, and stumble into a calamity far worse than either has imagined; and the vestiges of something thought long-ago forgotten is, finally, beginning to stir
---
3) The Book of Koli (Rampart #1) by M.R. Carey
Look. Listen to me. Don't listen to me. I really don't care. I mean I don't judge. But yeah I'm side-eyeing you if you don't let Carey chew you up and spit you out. Even if you never have or will read anything the likes of this genre again or let reading become a contact sport, ever? Let it start and end in his hands.
The only thing M.R. Carey can do than write a book is to write a series. So of course he did. But. OF COURSE. Because. YES. PLEASE. I'll just plan hyper insomnia drive around each book. 
And yes I've already been in contact with all concerned around ARCs. WHY? Because whatever sanity makes it out of this move from St. Louis to Colorado? I'm giving it to Mr. Carey to do as he so wishes.
Release Date: Now if I had half the mind of Kaz Brekker but I don't, so April 14, 2020
Publisher: Orbit Books (I pity them for having to put up with me)
Genre: Fiction: Dystopian, Paranormal, Urban Fantasy and Science Fiction Adventure
If I could create a genre called: Fiction: Makes Reading a Contact Sport or WHAT THE MESS AM I READING or even MIND BENDING? 
Carey would win the Nobel Peace Prize-he probably should for general fiction, anyway
Synopsis:
The first in a gripping new trilogy, The Book of Koli (goodreads link- you know what to do) charts the journey of one unforgettable young boy struggling to find his place in a chilling post-apocalyptic world.  

Beyond the walls of the small village of Mythen Rood lies an unrecognizable world. A world where overgrown forests are filled with choker trees and deadly vines and seeds that will kill you where you stand. And if they don't get you, one of the dangerous shunned men will.

Koli has lived in Mythen Rood his entire life. He knows the first rule of survival is that you don't venture beyond the walls. What he doesn't know is — what happens when you aren't given a choice?


---
4) Burn Our Bodies Down by Rory Power
Speaking of author's slowly stealing my sanity- I still haven't recovered from Wilder Girls and Rory Power is already talking up her  next project that will wreck me.
<Insert Cover Here>
I don't even know except when the announcement was made on Twitter there were a ton of corn jokes. So hopefully this doesn't offend anyone. If it does I will remove it with a quickness.
Release Date: 2020 (according to Goodreads that is all we have)
Publisher: Delacorte Press (You know how I apologized to Orbit, above- repeat)
Genre: Fiction: (I don't have exact genre information) But I'm going with Sci-Fi as a general catch-all until more specific details are released
Synopsis: 
Stuck in a rundown apartment in the Middle of Nowhere, Nebraska, Margot has spent her whole life trying to get closer to her secretive, mercurial mother. When she discovers the name of her mother's hometown, Phalene, she thinks she's found the key. But Phalene is home to a hundred secrets, hidden between the floorboards of her grandmother's farmhouse, buried under the cornfields. And if Margot's not careful, she'll end up buried there, too. 
---
5) Deal With the Devil (A Mercenary Librarians Novel #1) By Kit Rocha
This book made me feel attacked.
<Insert Cover Here>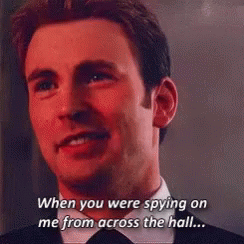 ---
Release Date: May 12th, 2020
Publisher: Tor Books
Synopsis: 
Orphan Black meets the post-apocalyptic Avengers in the vein of Ilona Andrews' Hidden Legacy series by USA Today and New York Times bestselling author duo Kit Rocha

The United States went belly up 45 years ago when our power grid was wiped out. Too few live in well-protected isolation while the rest of us scrape by on the margins. The only thing that matters is survival. By any means. At any cost.

Nina is an information broker with a mission: to bring hope to the darkest corners of Atlanta. She and her team of mercenary librarians use their knowledge to help those in need. But altruism doesn't pay the bills—raiding vaults and collecting sensitive data is where the real money is.

Knox is a bitter, battle-weary supersoldier who leads the Silver Devils, an elite strike squad that chose to go AWOL rather than slaughter innocents. Before the Devils leave town for good, they need a biochem hacker to stabilize the experimental implants that grant their superhuman abilities.

The problem? Their hacker's been kidnapped. And the ransom for her return is Nina. Knox has the perfect bait for a perfect trap: a lost Library of Congress server. The data could set Nina and her team up for years…

If they live that long.
---
OK! I bet NO ONE EVER comments that they love hearing my personal antidotes in these Saturday tags EVER EVER AGAIN.
As some may know Madame Bardugo is in town today and I have to get my front license plate removed for her to sign, reading to do and be on time… so here is who has posted so far. I don't know that I will be around to update it beyond this! Hopefully someone can pick it up and run for me this weekend. 
Leelynn @ Sometimes Leelynn reads
You can also add your links down in the comments!!!
---
Let's Chat!
Are any of these books on your radar? Did I help them cast a spell on you? 
What books are on your radar that should be on mine?