Into the Crooked Place Review:
Please note- Interview with Alexandra Christo will post next Sunday
Ok. Look. Maybe my aura (soul, being… whatever your choice of words are) is just in a funny place right now) so whether it is the likes of There Will Come a Darkness, Into the Crooked Place or the soon to come Eight Will Fall (and this isn't all of them by any stretch but a few examples)… I feel like my reviews should start to have a disclaimer:
Bring me your morally grey, damaged, chip — not chip on their shoulder– not even potato chip- whole potatoes– they have the whole potatoes on their shoulders and stick them in a situation and let them loose kind of vibe. Yes. THAT. BRING ME THAT VIBE.
Each book is very different, in its own right. One deals in prophesies and the idea of free will vs. destiny, one deals in magic and heists and the latter a subterranean, claustrophobic fear-fest.
But here's the truth and why I feel the need to have a disclaimer if I'm being honest. There Will Come a Darkness had a lot of mixed reviews to my utter shock. Everyone has the right to like what they like, don't get me wrong. I was just really surprised.
I don't know what will happen with Into The Crooked Place, Alexandra Christo's (Author Website and Pre-Order Campaign) sophomore effort, but I can tell you that hands down and without a doubt.
AND I MEAN THE WHOLE ENTIRE BOOK…
---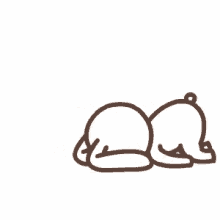 AND WESLEY? THE SNARK IS STRONG WITH THIS ONE
This is one of those rare times I'm going to give you the synopsis of the book because I feel myself about to go off the tracks into a rambling stream of consciousness of love (although I'm going to try and streamline it as much as possible). However, whereas I usually wrap the plot into my review, I don't think that is going to happen here. Plus, it is so character driven, I want to make sure you get a glimpse of each.
---
Into the Crooked Place Synopsis:
The streets of Creije are for the deadly and the dreamers, and four crooks in particular know just how much magic they need up their sleeve to survive.
Tavia, a busker ready to pack up her dark-magic wares and turn her back on Creije for good. She'll do anything to put her crimes behind her.
Wesley, the closest thing Creije has to a gangster. After growing up on streets hungry enough to swallow the weak whole, he won't stop until he has brought the entire realm to kneel before him.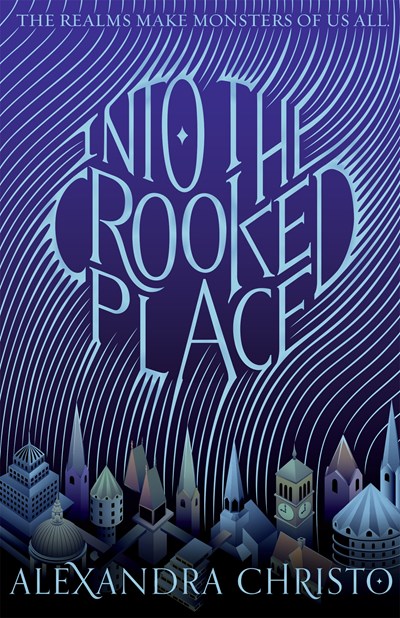 Thank you to Feiwel & Friends/MacMillan and Edelweiss for an ARC in exchange for an honest review.
Karam, a warrior who spends her days watching over the city's worst criminals and her nights in the fighting rings, making a deadly name for herself.
And Saxony, a resistance fighter hiding from the very people who destroyed her family, and willing to do whatever it takes to get her revenge.
Everything in their lives is going to plan, until Tavia makes a crucial mistake: she delivers a vial of dark magic—a weapon she didn't know she had—to someone she cares about, sparking the greatest conflict in decades. Now these four magical outsiders must come together to save their home and the world, before it's too late. But with enemies at all sides, they can trust nobody. Least of all each other.
---
There is a comparison, (and I don't do those often, either- but this book), I have to help give an idea for the mood, tone, and setting for Into the Crooked Place, but I'm not quite sure how much it is going to help. I'll give it a shot.
If you take Sally Green's Smoke Thieves Series and place it into Peaky Blinders? You will get an idea of where this is going. Here's what I mean.
Smoke Thieves is a character driven series that is based around a magic system that can be very black magic, indeed. But the time period is very Elizabethan for lack of a better word. Kings and queens, courts and political betrayal.
Whereas, Peaky Blinders is dirty and grimy, backstreet Birmingham that starts in, what? 1915- don't quote me and is currently around 1920/30? It is dark, ugly and a completely different world. That deals in much heavier themes- as does Into the Crooked Place, which while is very character driven, also has a plot that centers around violence and revenge.
Oh, and Wesley? He's Thomas Shelby. Ok maybe a bit more fun-loving Thomas Shelby but- still he reminds me of Thomas Shelby.  And he was most definitely my favorite character. So, there's that.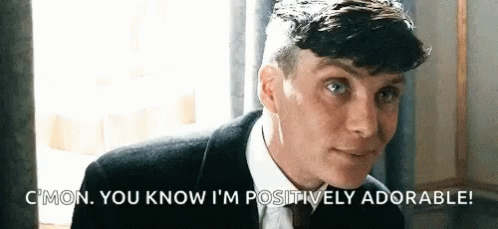 Where it does draw comparisons to the Smoke Thieves is in the magic system. It's dark magic, much like Demon Smoke, has a very addictive quality. The more you use it, the more you start to need it. And that isn't something you see often in magic systems. It is a refreshing angle to take.
Character development is essential to Into the Crooked Place, as it is a character driven story. And that can get tricky at times, especially in the first book of a series. However, Christo handles it well. Initially it is a lot of damage. Again, say what you will about what life has done to jade me, but I can relate to it.
As you get further into the book you do start to see most of the backstories of each character and what brought them to this place where they view others, and the world through such a distrusting lens. There is one character that is not explored as much, but I suspect that will come in the sequel.
Christo keeps these characters real in the fact that, that those backstories, and what has damaged them has scarred them and time doesn't heal all wounds. If you expect that to go away with a snap of the fingers for a happily ever after, then that would make this to unrealistic, even for fiction/fantasy.  In that context, the dynamics within the group make absolute sense. It is dysfunctional and inconsistent. It is weary and strained.
Their behavior, both individually and as a group is often going to make readers want to slap them because it isn't in their best interest. Christo keeps each character true to their voice. Each is distinctive.
Being the first book in a series, there is some foundation laying up front. So, there are parts in the beginning that have that info-dump feel of a first book, but it is nothing more or less of any other book that is the first of a series.
Once you are past that, it is off to the races until one hella cliffhanger ending that is going to kill me until the sequel- a sequel that I'm going to beg for an ARC of right here, RIGHT NOW. Because. THAT Ending?