Ok.. admit it– when you saw Can I have your attention please– you completely either thought I was going with/or just straight out started singing…
Go ahead admit it… we are among friends… and anyway… Eminem. It is Eminem. I'll bring it full circle at the end since I don't have a playlist because I haven't listened to music in almost two years now.
Welcome to my inaugural Sunday Post. This meme is hosted  The Caffeinated Book Review who has been following me for like EVER and vice-versa even though we basically run in different lanes completely but its super cool to have had her support all this time. So please go check her out and give her a follow.
Buuuuuut Leelyn at Sometimes Leelynn Reads does a twist on it and that's more what I'm going to be doing… You should go check her out too, and give her a follow, because well she's awesome.
So I'm trying this because my weekly wrap-up got really stale and I didn't know what else to do but I wanted to do something and I so Leelynn's post and I liked it. PLUS I thought it would throw Leelynn  some well deserved love since she's always throwing others love.
Then I went through the categories again and was like oh this is gonna be some fun. So some of this is gonna evolve… but let's see how it goes.
Please… I'd love some feedback… this? The other wrap-up… no kind of Sunday anything– just regular posts? Feedback– Bueller?
Although I am going to post another post of some kind at some point today.
And so with that… Pavel's big mouth would like your attention.
---
So my Sunday plan?
And some writing
---
State of the ARC?
I'm holding on by a sliver of a thread and by next Sunday that thread may have snapped but we will see. Now, Good Luck Girls will be late but that is because the blog tour scheduled me for after publishing so I can't be held accountable for that one. Because the ARC Gods are trying to kill me the blog tours for Athena Protocol and Into the Crooked Place were scheduled ahead of their publishing deadline – like four days ahead and in November that is SO unneeded….
So I have three books left for the first. Angel Mage I just have to write the review. Cursed. Will happen. But it might not be until Wednesday because I have a very cool interview with Kelly Coon, author of Gravemaidens to post on Tuesday- and Angel Mage probably won't post till tomorrow. We will see. The eighth would be doable if two hadn't have been moved the hell up… but I'm letting it go. And well then there is the eighth. And those may not be ARCS but they are all that matters that day and the ninth. And I'm not sleeping on the eighth and …
Because…
Cool?
Backlist Arcs
As of this very second? None. I hope that will remain by the skin of my teeth.
But we will see. Cursed may be one, but by the time this post hits next week, it will be done. Now because of Ninth House and Kingdom for a Stage… all best are off as to whether anything else gets pushed back.
---
Blog Tour ARCs
Gravemaidens by Kelly Coon – Out 10/29
Interview- Tuesday, 10/1
Review- Monday, 10/14
The Athena Protocol by Shamim Sarif– Out 10/8
Review 10/3
The Good Luck Girls- Charlotte Nicole Davis Out 10/1
Review 10/4
Into the Crooked Place by Alexandra Christo– Out 10/8
10/6- Review
10/13- Q and A with Alexandra Christo
*After October– This Section Will No Longer Exist By MY Choice- Except for The Write Reads and Publisher/Author Requests (because I reached out to a publisher/author)*
LET ME BE CLEAR: No one has done anything wrong or anything like that- it is just personal preference
---
Post of the Week
Since I've never done this before- I'm going to go with two recent posts and a couple honorable mentions because I'm not good at celebrating myself: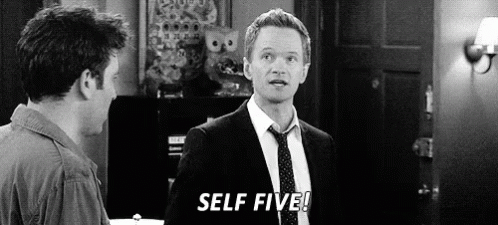 Wine All You Want To- Not So Perfect Book Tag
*Especially since I got the whole romance issue off my chest*
What Is Dead May Never Die – In Which The Grim Reaper Is Knocking And He Wants His Rep Back AKA- A Death Rant
Because it was my first rant post and because I stand by it and love it.
I also would note my quote a day for three days posts and top five road trip posts.
---
Book Haul/Bought/Library ARC Haul:
Nothing Nada None- BUT this will change now that I'm coming out of the darkness of the past 18th months so stay tuned…
I can mention one ARC promised to me when they become available …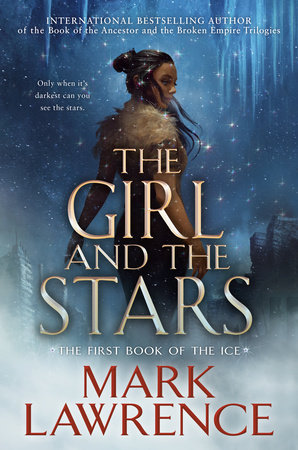 Yes, I know. Apparently this is a really big deal. To be perfectly honest, I have no idea who Mark Lawrence is. This started as a joke with a friend of mine I've been in contact with through social media for like ten years (hockey thing). We were commiserating about series coming to an end and he mentioned this fine gentleman's last series coming to an end and his new one starting, but he didn't know when.
So I thought I'd just try to make him feel better and look it up on Edelweiss and there it was. Well I noticed the imprint publishing it and thought I'd reach out. When my friend told me how big the author was and being how far out of my lane it is, I figured they laugh me out the door. Well not so much. I thank them deeply for putting me on the list and entrusting me with such a highly anticipated ARC (it isn't coming out till April so it'll be a while) and I can't wait to find out why Mr. Lawrence is so well loved. But that's the story morning, glory.
And to make everyone feel better, on the flip side three other ARCs I requested by a publishing house near and dear to my heart (and still very near and dear to my heart because they have ALWAYS been generous and kind to me), completely in my lane, got flat out rejected this week. So there you go. The publishing world. As unpredictable as a hormonal woman (and since I'm a woman- I get to say that because we all know it is true).
---
Personal Updates:
Thank God I hadn't been doing this for the past 18 months, eh? Everyone would be on antidepressants. -_- So let's see… Project X is on the way. Yes I hate to be secretive. But it is in its baby steps and I don't want to say too much before it is at least ready for a preliminary jumping point. Soon! Soon!
I have a possible part-time job interview tomorrow- yay! If that doesn't happen I'm getting out of dodge with a quickness. I'll visit mom for a bit and then it is off to Colorado. If I do get it then I'll stay here till I get the money together and can transfer said part-time job to Colorado. That's the plan, Stan.

---
Netflix and Chill:
I don't have Netflix at the moment… I have basic Hulu and <don't tell anyone> bootleg cable/hockey on the internet I happened to stumble across so I can watch the Kings become the laughing stock of hockey again. Although I'm not really sure how comfortable I was with the Kings winning the stanley cup twice in four years, in the Western Conference finals otherwise, it just felt odd. Twenty+ years and I'm just used to us floundering around.
Anyhow as a long time suffering fan I deserve to say the following:
SHAME ON YOU FOR CONTINUING TO DISREGARD LUC ROBITAILLE FOR GRETZKY WHO DESTROYED THE LA KINGS PLAYING FUCKING GM YOU FUCKING FOOLS. YOU DID AN AMAZING THING THIS YEAR WITH THE BELOW CAMPAIGN AND THEN DESTROYED IT BY BASICALLY DEDICATING IT TO THE WRONG DAMN PLAYER. YOU CURSED THIS YEAR. I HAVE THIS JERSEY- SIGNED BY ROBITAILLE AND SANDSTROM. I GOT PNEUMONIA TO GET IT SIGNED–STOOD IN THE RAIN IN PITTSBURGH AND GOT DAMN PNEUMONIA. SO YOU GET WHAT YOU DESERVE FOR DOING THAT. Gretzky Heritage Jerseys my ass…. Bad Ass Video- Fd up. 
Soooorry. Besides that meltdown– all the shows came back and apparently Lucious and Annalise will bite the dust on the last seasons of How to Get Away With Murder and Empire, Grey's Anatomy is setting up well, The Good Place was hysterical, American Horror Story is back and milking the 80s slasher theme for everything it's got, Saturday Night Live is in top form for what it does best- election cycles (lord I missed my crushes Colin Jost and Michael Che) and I'm still sitting around for The Walking Dead to kick up the horror a notch.
---
Final Thoughts/PlayList:
Do you really need any? I think you have all the thoughts you need, right now? No more hockey till the 8th but go dark on the 8th- so really the 12th LOL. And like I said music is kind of non-existent for the past 18 months outside of the Umbrella Academy soundtrack, because of emotional triggering, which coming from someone who moved to St. Louis after chasing the band she named her cat after (gomez), is really sad. But true.
So as promised I bring this full circle with one of a song on one of the last playlists I did have Eminem: