From Devouring Books (Linked In Title Above):
This Top 5 series started back in October and I kind of lost motivation for making it every week. But it's back! This is a series of books that I want to read that all have a common theme. Previously on the blog I have focused on witches, werewolves, thrillers, faeries, fairy tale retellings and high fantasy. I am going to try and bring this series back for every Saturday. 
The upcoming schedule is:
8/24/19 — Books about Dragons
8/31/19 — Books with a Road Trip
9/

7/19 — Summer Reads 
9/21/19 — Over 500 Pages 
9/28/19 — Books with Maps
I heard a rumor that the October list is coming!
Rules!
Share your top 5 books of the current topic– these can be books that you want to read, have read and loved, have read and hated, you can do it any way you want.
Tag the original post (This one!)
Tag 5 people
For those who don't already have the B-52's stuck in their heads:
Per usual let's go through this week's list of disclaimers, shall we?? Cool.
Some of these are series and will be treated as such. If I did them as individual books this would become a saga rather than a list.
I am kind of doing this off the top of my head. Why? Glad you asked. Although I'd probably explained even if you hadn't.
  I know. I know. You are shocked. Here. Let me give you your moment, to show me        your Abby Lee Miller shocked face…
The reason is actually quite simple. I read a shit load of fantasy. And if I tried to go through ALL the fantasy with ALL the maps? I'd been up all night and have no hair left (although with the shape it's in maybe not the worst thing ever) and a serious ass migraine. 
So what this basically amounts to is the ones that just jump out as duh and then the most recent favorites… I think. But don't even hold me to that because… maybe not. Off the top of my head… stick with that.
Some of these books and/or series need no explanations and therefore get no explanationations. Peridot (is that how that goes these days)? The others will.
Look. I don't care if your eyes roll so far back in your head that you can see your damn brain stem. If you think this list won't include Six of Crows and Crooked Kingdom? You have jumped the shark and come around to take a selfie with it.
---
Six of Crows and Crooked Kingdom… 
About your judgements…
---
And soon the day will come when it will be no more. And we will all need each other. I have pictured the Wicked King here for two reasons. One, it is the middle child. Two, the never ending amusement of the epic failure that was one of the first reviews/ARCs granted to me (one of the first 5 or 6). So much so that I went back for nostalgic purposes and made fun of myself. It is hyperlinked above.
---
I think it is time for everyone, me most importantly, to come to terms with the mark this book, and Jude, has left on  my soul. Review Linked Above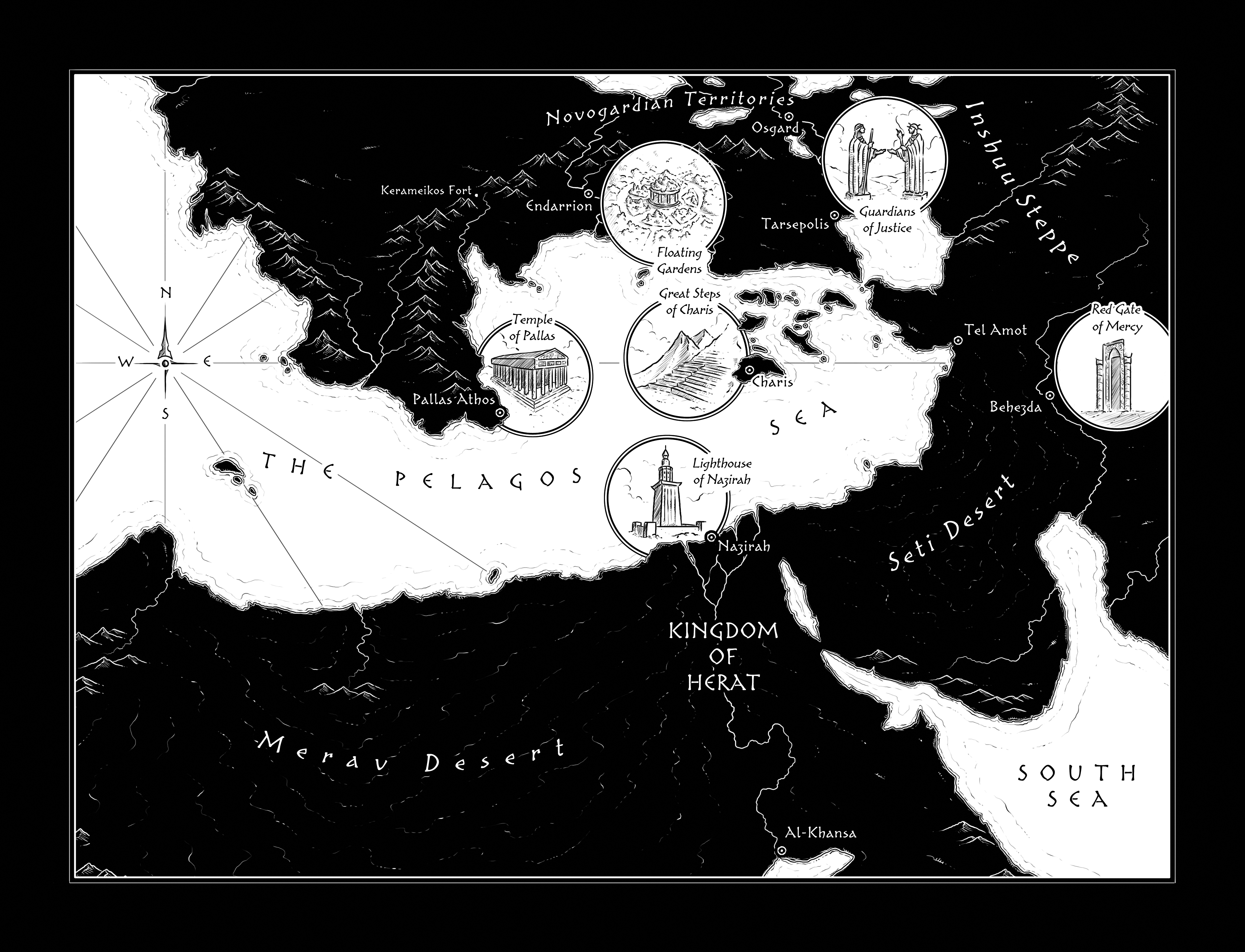 ---
I get the feeling people are gonna start rolling their eyes at me over this soon, too. Whatever. Kingdom for a stage comes out a week from Tuesday so…
… if the shoe fits…  Review is above. Goodreads link for Kingdom for a Stage above…
---
There are so many maps in this book I could make a map of all the maps. No they aren't your traditional maps and I don't care. There are math maps, word maps, language maps, treasure maps… ALL THE MAPS ALL THE TIME! Riddles in the  maps, solve the maps or die kind of maps! Figure it out or friends die! Figure it out or civilization dies.
Damn it I forgot.
And Silvered Serpents is months away so there is that. Review link to Gilded Wolves and Goodreads link to Silvered Serpents is above. 
The sad part is that I can stomp my feet and scream about not giving a damn all I want and you all know I'm just a cinnamon roll and I suck. pffffft.
And I'm not tagging anyone this week but I'm going to try and put together links of those who participate below if I can keep up… This is what I have so far… Let me know who I am missing
Our fearless leader Amanda at Devouring Books is linked at the top, obviously.
Leelynn @ Sometimes Leelynn reads
Mina @ Stacked Reviews
Let's Chat!
 What did you think?
What are your favorite books with maps? Or are there books with maps coming out soon that you are looking forward to reading?