From Devouring Books (Linked In Title Above):
This Top 5 series started back in October and I kind of lost motivation for making it every week. But it's back! This is a series of books that I want to read that all have a common theme. Previously on the blog I have focused on witches, werewolves, thrillers, faeries, fairy tale retellings and high fantasy. I am going to try and bring this series back for every Saturday. 
The upcoming schedule is:
8/24/19 — Books about Dragons
8/31/19 — Books with a Road Trip
9/

7/19 — Summer Reads 
9/21/19 — Over 500 Pages 
9/28/19 — Books with Maps
I heard a rumor that the October list is coming!
Rules!
Share your top 5 books of the current topic– these can be books that you want to read, have read and loved, have read and hated, you can do it any way you want.
Tag the original post (This one!)
Tag 5 people
I couldn't participate in The Top Five Saturday because I had a lovely interview with Ms. Sara Faring, author of the Tenth Girl to reveal <– which you can check out here! But I didn't want to miss out on the fun! So I'm posting it today!
---
This is a 10,000 page book of poetry from Iowa City.  It should be on one those reality shows. You know the ones. The ones where if you eat yourself disgustingly sick on some death on a plate food dish, you win something stupid like your name etched on the wall? 
If you would like to learn more about it- Look here.
I was looking at my current ARC list, which is jammed through October, then slows down and then is pretty even from January till March/April and realized I have three 500-600 (I don't like going over the 600 page barrier) books on the list and of course like 5 that are 494 pages because that's my life. But there are two are also two soon to be releases- one that is three miles away from me that I can't have (you can all guess which one that is) and one that I don't know yet if if there will be any ARCs of, but I doubt it. So I included those two, to round out the list. So in no particular order…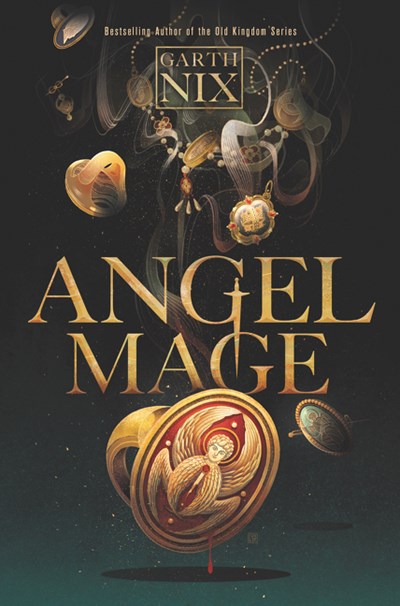 Length: 560 Pages
Releases: October 1, 2019
Publisher:  Katherine Tegen Books
Synopsis:
More than a century has passed since Liliath crept into the empty sarcophagus of Saint Marguerite, fleeing the Fall of Ystara. But she emerges from her magical sleep still beautiful, looking no more than nineteen, and once again renews her single-minded quest to be united with her lover, Palleniel, the archangel of Ystara.

A seemingly impossible quest, but Liliath is one of the greatest practitioners of angelic magic to have ever lived, summoning angels and forcing them to do her bidding.

Liliath knew that most of the inhabitants of Ystara died from the Ash Blood plague or were transformed into beastlings, and she herself led the survivors who fled into neighboring Sarance. Now she learns that angels shun the Ystaran's descendants. If they are touched by angelic magic, their blood will turn to ash. They are known as Refusers, and can only live the most lowly lives.

But Liliath cares nothing for the descendants of her people, save how they can serve her. It is four young Sarancians who hold her interest: Simeon, a studious doctor-in-training; Henri, a dedicated fortune hunter; Agnez, an adventurous musketeer cadet; and Dorotea, an icon-maker and scholar of angelic magic. They are the key to her quest.

The four feel a strange kinship from the moment they meet, but do not know why, or suspect their importance. All become pawns in Liliath's grand scheme to fulfill her destiny and be united with the love of her life. No matter the cost to everyone else. . . 
3) The Toll by Neal Shusterman (oh what? come on, now).
Length: 640 Pages
Releases: November 5th
Publisher: Simon and Schuster
Synopsis: 
From New York Times bestselling author Neal Shusterman comes the thrilling conclusion to the Printz Honor–winning series Arc of a Scythe.

It's been three years since Rowan and Citra disappeared; since Scythe Goddard came into power; since the Thunderhead closed itself off to everyone but Grayson Tolliver.

In this pulse-pounding conclusion to New York Times bestselling author Neal Shusterman's Arc of a Scythe trilogy, constitutions are tested and old friends are brought back from the dead. 
Length: 560 pages
Release Date: February 4, 2020
Publisher: Balzer + Brey/HarperCollins
Synopsis:
Jane McKeene and Katherine Devereaux return in the highly anticipated sequel to the universally acclaimed, New York Times bestselling breakout hit Dread Nation.
After the fall of Summerland, Jane McKeene hoped her life would get simpler: Get out of town, stay alive, and head west to California to find her mother. But nothing is easy when you're a girl trained in putting down the restless dead, and a devastating loss on the road to a protected village called Nicodemus finds Jane questioning everything she thought she knew about surviving in 1880s America. What's more, this safe haven is not what it appears, something Jane discovers when she meets familiar faces from Summerland at the top of this new society. Caught in the middle of mysteries and lies, the undead, and her own inner demons, Jane soon finds herself on a dark path of blood and violence that threatens to consume her.
But she won't be in it alone.
Katherine Deveraux never expected to be allied with Jane McKeene. But after the hell she has endured, she knows friends are hard to come by—and that Jane needs her too, whether Jane wants to admit it or not. Watching Jane's back, however, is more than she bargained for, and when they both reach a breaking point, it's up to Katherine to keep hope alive, even as she begins to fear that there is no happily ever after for girls like her.
The sequel to the New York Times bestselling epic Dread Nation is an unforgettable journey of revenge and salvation across a divided America both foreign and familiar—one in which Jane and Katherine both will find that, in our darkest moments, there is one thing that will allow us to survive.
5) Removed
And I'm not tagging anyone this week because I'm a day off schedule BUT what I am going to do is find all the posts from yesterday and link them and those I link- please tell me who I miss so I can add them, please!
Our fearless leader Amanda at Devouring Books is linked at the top, obiously
Leelynn @ Sometimes Leelynn reads
Mina @ Stacked Reviews
Ok so you guys tell me who I missed!
Let's Chat!
 What did you think?
What bricks… I mean books are your favorites? Which are on your TBRs or do you plan on tackling soon? Are any on my list?