Now that I have your undivided attention. No I'm not pregnant. HA! That's laughable. I haven't done a haul post in… I don't even know how long, which is a shame because between eArcs, bookish mail and one really cool purchase my mom sent me? I really should have done one ages ago.
Actually, I used to do it in my weekly update but stopped for some reason and then I decided not to do the weekly update every week because you guys didn't seem as interested (but tell me if I'm wrong- twice a month is what I'm thinking for now)
Plus, the boys had a spa day and Liam is side-eyeing me about a lack of exposure since the boys' new spiffy look and their contract per section 10, paragraph M of their contract specifically states… oh whatever… they are getting it AND their catnip today. This is getting way out of hand.

I have environmental limitations at the moment, so please excuse the lighting- but at least the bed isn't a *complete* disaster. Liam is just going to have to deal. But don't they look good! Ok they look ridiculous but it was necessary. When  I was working I used to get them shaved three times a year. It is good for them. They haven't been shaved in almost two years. Now it's kind of funny. But please don't tell Liam I said that. He'll fine me per Section 1, paragraph B, clause 2 – and I can't afford it. 
There is more of the boys later to come in the post…
Oh! Before I get started- Disclaimer:  Some of these I might have included in some post along the way or mentioned on Twitter and either I don't remember or it wasn't a full haul post with details, etc…
But I wanted to make sure I was thorough and gave each their due with full details (especially hard copies because I don't get many- so even if I already posted the review- it will be here because I was not cool by not thanking the publisher.)
I think that it is a privilege to get any ARC, especially a hard copy ARC. It'll never sway my review, but it is still a privilege not to be taken for granted. There are people who can't even request them, let alone get them. And I'd like to think it says something about my content and reputation that I am trusted with any format of an ARC). So, some I may have even already read/written reviews of, but I never actually posted that I received a hard copy ARC.
eARCs that would just be obvious I had the arc. But there maybe eARCs in here I mentioned online and I want to put together in a roundup post that I don't think I ever did- like even with ones coming up in October. But I'm not sure I'm going to go back quite that far with eARCs.

Hard Copy ARCS
1) Crooked Kingdom Special Edition- Leigh Bardugo
A glorious Collector's Edition of New York Times bestselling, epic fantasy novel CROOKED KINGDOM, featuring:

Intricate gold iconography from the world of the book
Seven pieces of full-color character artwork from Monolime
A new and exclusive letter of introduction from the author
Deep black sprayed edges
Endpaper maps

This beautiful hardback is a perfect gift for fans, or to discover the unforgettable writing of Leigh Bardugo before the Grishaverse comes to Netflix soon with Shadow and Bone, an original series.
Welcome to the world of the Grisha.
I'm just going to start with the one my mom bought me because all the rest are from publishers and damn it… I DIDN'T KNOW SHE WAS GONNA. Hell I didn't know she'd remember or just even get what I was screaming about. But apparently when I was having a fit that Leigh Bardugo was coming to St. Louis, she was paying attention. Not only was paying attention but she managed to keep Ninth House and Six of Crows/Crooked straight. Actually, now that I think about it, she kept Six of Crows and Crooked Kingdom straight because I have the special edition of Six of Crows. Well done, Mom.
Not only that but when I talked to her after getting it the mail, she had to enlist my brother to track it down- which does make TOTAL sense. But how she convinced him to help does not make sense (we don't much exist to each other). So, again- well done mom.
The first video I posted on Twitter was… frightening. I can't promise this is much better. But I tried. I do not know why some of it is sideways. I did not film it that way.  And if you hear a noise in the background that sounds like  an obscene phone call? It is Gomez snoring. He has sinusitis. I'm not even kidding.
[wpvideo 29qxrjQL]
This one is of special/personal importance to me. My best friend in the world, who I miss dearly since she moved from St. Louis a few years ago is the only person, I know personally who said I'm gonna write a book, and then sat down and wrote… THREE.
It actually started with a blog. She won a volvo, dubbed the "swedish meatball" with that blog. I won a wheel of that volvo because I edited EVERY DAMN POST OF THAT BLOG. STOP LAUGHING AT ME. Just because I can't edit my own crap, doesn't mean I can't edit someone else's work. I can. I just can't edit my own. AT ALL.
ANYHOW. It was a contest called the Biggest Fan of the Big East. And Lisa Kelly won that contest representing Notre Dame. Lisa Kelly is the Mayor of Notre Dame, which as far as I'm concerned is a much bigger deal than being the Mayor of South Bend because Notre Dame is South Bend.
I was in a bar in Chicago when she was at Madison Square Garden. Correction. She was in the middle of the floor of Madison Square Garden accepting the Volvo and I stopped the bar dead screaming that's my damn sister shut up and turn the volume up. Shockingly no one killed me and they listened, and watched. Here is an article, with pictures. Notre Dame Blogger Wins Volvo For Notre Dame Spirit
Anyhow, since then she has written three books on Notre Dame athletes and all they've accomplished in the world post-graduation. Her third book, Triumphs from Notre Dame:  has just been released.
While her entire catalog is available at all major outlets, please visit her site Echoes From Notre Dame Books where all purchases are personally signed, you can find out everywhere she will be (which is basically everywhere) and ALL she is doing (which is everything from photographer to writer (in between books), and is basically my inspiration and hero. Also follow her on twitter.
If nothing else, she is one of the most amazing people you will ever meet/follow/support and one of the most loyal, loving and compassionate people I've ever been blessed to have in my life. I quite literally wouldn't still be on this earth without her.
Most importantly? ON TOP OF ALL THIS? She's the best mother ever. As proven by two of the best kids ever that I had the privilege of watching grow up.
While I have autographed copies of all three books, and am even thanked in the first book, which made me sob, pictured is her latest book, Triumphs from Notre Dame: Echoes of Her Loyal Sons and Daughters.
Out Now So Go Buy It!
Publisher: Lisa, of course- because she does everything!
Synopsis:
Triumphs From Notre Dame: The Echoes of Her Loyal Sons and Daughters is Lisa's third book in the Echoes From Notre Dame book series.
What does it take to be a student-athlete at Notre Dame?
Sports fans think they know what it takes to be an athlete at a Division I college: the training, the discipline, the pain, the motivation. But most of us have no idea what it takes to be a successful student-athlete at a top academic institution such as Notre Dame.
In "Triumphs From Notre Dame: The Echoes of Her Loyal Sons and Daughters," the third book in Lisa Kelly's "Echoes From Notre Dame" book series, Lisa details what it takes to be a successful student-athlete at Notre Dame: the dedication, determination, and drive that Our Lady's student-athletes need to find success both on and off the field.
For the first time, Lisa includes female student-athletes as she tells the stories of a diverse group of Notre Dame student-athletes from multiple sports: football, basketball, hockey, baseball, golf, women's soccer, women's basketball, women's track, and a Notre Dame student manager; and details their journeys to, through, and beyond Notre Dame including:
The lessons they learned in college, and how those lessons changed their lives via the Notre Dame Value Stream
Their years at Notre Dame
The end of their collegiate and professional athletic careers
The new careers, dreams and achievement following their Notre Dame years
Notre Dame changes the lives of her students – and these student-athletes changed life at Notre Dame.

3)    REMOVED
Gomez was enthralled, as you can tell.
Like Del Rey- Orbit granted an eARC of Bone Ships to me through NetGalley and then also provided a finalized hard copy edition!
Releases: September 24th (GO BUY IT)
Publisher: Orbit
Synopsis:
A brilliantly imagined saga of honor, glory, and warfare, The Bone Ships is the epic launch of a new fantasy from David Gemmell Award-nominated RJ Barker.
Two nations at war. A prize beyond compare.
For generations, the Hundred Isles have built their ships from the bones of ancient dragons to fight an endless war.
The dragons disappeared, but the battles for supremacy persisted.
Now the first dragon in centuries has been spotted in far-off waters, and both sides see a chance to shift the balance of power in their favour. Because whoever catches it will win not only glory, but the war.

I'd like to Hex… oh shut-up Susan
Thank you to Titan Books for sending me this wicked looking (and I'm not a cover person- but that's pretty damn kick ass) anthology all about witches (apparently they are mind readers and heard my calls for anything Coven)
Releases: October 1st (I don't care how broke you are from September- Go buy it- perfect Fall/Halloween goodness– Review coming soon) Also, Goodreads link above for your shelves!
Publisher:  Titan Books (Distributed by Random House in the States, in case that matters)
Also, there are about 1,001 editions listed in Goodreads which has severely messed up my goodreads account that I don't need help messing up and/or forgetting to update until I do something like this and then realize I didn't add a half-dozen books- like Toll- Toll was not on my "want to read shelf until I did my top five list that posted today." So, just in case the edition I linked isn't the one available near you please search "Hex Life" because there are literally a ton of different editions.
Synopsis:
Brand-new stories of witches and witchcraft written by popular female fantasy authors, including Kelley Armstrong, Rachel Caine and Sherrilyn Kenyon writing in their own bestselling universes!
These are tales of wickedness… stories of evil and cunning, written by today's women you should fear. Includes tales from Kelley Armstong, Rachel Caine and Sherrilyn Kenyon, writing in their own bestselling universes.
Hex Life: Wicked New Tales of Witchery will take the classic tropes of tales of witchcraft and infuse them with fresh, feminist perspective and present-day concerns–even if they're set in the past. These witches might be monstrous, or they might be heroes, depending on their own definitions. Even the kind hostess with the candy cottage thought of herself as the hero of her own story. After all, a woman's gotta eat.
Bring out your dread.

Pavel's turn on the catwalk!
Releases: November 5th (Goodreads link above- go add it to your shelves)
Publisher: Blink
Synopsis:
The Swarm is unrecognizable, untraceable, and unpredictable—random attacks on the streets of Chicago by a mob of crazed teens that leaves death in its wake. It's been two years since the last attack, but Lia Finch has found clues that reveal the Swarm is ready to claim a new victim.
Lia is the only one still pursuing her father's killers, two years after attorney Steven Finch's murder by the Swarm. Devastated and desperate for answers, Lia will do anything to uncover the reasons behind his death and to stop someone else from being struck down. But due to debilitating asthma and PTSD that leaves her with a tenuous hold on reality, Lia is the last person to mount a crusade on her own.
After a close encounter with the Swarm puts Lia on their radar, she teams up with a teen hacker, a reporter, and a mysterious stranger who knows firsthand how the mob works. Together, they work to uncover the master puppeteer behind the group. Though if Lia and her network don't stop the person pulling the strings—and fast—Lia may end up the next target.

Gomez looks stunning with how the golden cover works with his cameo coloring!
Releases: January 21st, 2020 (Goodreads link above- go add it to your shelves)
Publisher: Blink
Synopsis:
Ziva Ellison has one memory of her parents, made the day they abandoned her on the streets of New York City when she was three years old. They left her with only a memory and a promise that she had a great and terrible destiny.
Fifteen years later, Ziva discovers that destiny includes powers that she doesn't understand and can barely control. Her magic attracts vicious, otherworldly monsters, and eventually compatriots to help her fight them. Sayer and Nasira know the secrets Ziva doesn't; that Ziva is descended from Egyptian royalty and in possession of ancient magic passed down from the time of the gods. They promise to teach Ziva to control her magic and to give her the family she's always yearned for.
But trouble is brewing in the world around them; darkness is descending on Hitler's Germany, threatening World War II. As the last heir of a revered Egyptian queen, Ziva is the only one with the power to prevent another costly global conflict. As Ziva navigates her newfound abilities and makes a connection with Anubis and other Egyptian gods, the Nazis are hunting for the ultimate weapon, and Ziva has caught their interest.
From Courtney Allison Moulton, author of the acclaimed Angelfire series, comes Wardens of Eternity, an action-packed page-turner that blends history, mythology, and magic, perfect for fans of Rick Riordan and Kiersten White.

DIVAS! Even Liam apologized for how difficult they were about working together.
Releases: March 3, 2020– The day after my birthday!
(Goodreads link above- go add it to your shelves)
Publisher: Bloomsbury YA
Synopsis:
In a sealed-off city, it begins with a hunt. A young woman, Lena, running for her life, convicted of being a mage and sentenced to death. Her only way to survive is to trust those she has been brought up to fear – those with magic.
On the other side of the locked gates is a masked lady, Constance, determined to find a way back in. She knows only too well how the people of Duke's Forest loathe magic. Years ago she escaped before her powers were discovered. But no
w she won't hide who she is any longer.
A powerful and terrifying storm cloud unites them. It descends over the dukedom and devastates much in its wake. But this is more than a thunderstorm. This is a spell, and the truth behind why it has been cast is more sinister than anyone can imagine … Only Lena and Constance hold the key to destroying the spell. Though neither of them realise it, they need each other. They are the blood and they have the thunder within.
eARCs
Ok- I'm skipping October because Jaysus.
Can I just say that again- The Guinevere Deception by Kiersten White. Ok. Yeah I know. It is actually on NetGalley now, but when the email showed up in my in-box with the widget it wasn't in NetGalley. PLEASE DON'T GET ME WRONG I'm not trying to brag here. I just know I went on Twitter and basically flipped the fuck out. Because this has been one of the "FAB FIVES," as I've called them since whenever that started, right? The untouchables (in order of how untouchable I expected them to be):
Toll
Queen of Nothing

I'd expect Toll and Queen of Nothing to be equal because both are ending their respective series.

Ninth House
The Guinevere Deception
Kingdom for a Stage (Apparently I was severely wrong on this account)
Not that I didn't try to give blood, organs and any one of the boys for 3-5 (I knew one and two were just not happening, even if #1 is only three miles from me). But still. So when Guinevere Deception showed up in my email that day? I knew what Nikki Sixx felt like when he died. That's my only point there. Ok.. so moving on with the details here. And as much as I've had it on my "Reading Next" in the weekly WWW- the first two weeks of Oct are KILLING ME. But be damned if it isn't the first thing I read after Ninth House and Kingdom for a Stage. The rest of all the ARC publishing dates can just wait.


Release Date: November 5th (Goodreads link above- go add it to your shelves)
Publisher: Delacorte Press
Synopsis:
From New York Times bestselling author Kiersten White comes a new fantasy series reimagining the Arthurian legend, set in the magical world of Camelot.
There was nothing in the world as magical and terrifying as a girl.
Princess Guinevere has come to Camelot to wed a stranger: the charismatic King Arthur. With magic clawing at the kingdom's borders, the great wizard Merlin conjured a solution–send in Guinevere to be Arthur's wife . . . and his protector from those who want to see the young king's idyllic city fail. The catch? Guinevere's real name–and her true identity–is a secret. She is a changeling, a girl who has given up everything to protect Camelot.
To keep Arthur safe, Guinevere must navigate a court in which the old–including Arthur's own family–demand things continue as they have been, and the new–those drawn by the dream of Camelot–fight for a better way to live. And always, in the green hearts of forests and the black depths of lakes, magic lies in wait to reclaim the land. Arthur's knights believe they are strong enough to face any threat, but Guinevere knows it will take more than swords to keep Camelot free.
Deadly jousts, duplicitous knights, and forbidden romances are nothing compared to the greatest threat of all: the girl with the long black hair, riding on horseback through the dark woods toward Arthur. Because when your whole existence is a lie, how can you trust even yourself?


Release Date: November 5th (Goodreads link above- go add it to your shelves)
Publisher: Tor Books
Synopsis:
The Shroud of Prophecy tests fate to discover what happens when the path of good and right, the triumph of light over darkness, the only path to salvation… fails.
Everyone loves Mathias. So naturally, when he discovers it's his destiny to save the world, he dives in head first, pulling his best friend Aaslo along for the ride.
Mathias is thrilled for the adventure! There's nothing better than a road beneath his feet and adventure in the air. Aaslo, on the other hand, has never cared for the world beyond the borders of his sleepy village and would be much happier alone and in the woods. But, someone has to keep the Chosen One's head on his shoulders and his feet on the ground.
It turns out saving the world isn't as easy, or exciting, as it sounds in the stories. Mathias is more than willing to place his life on the line, but Aaslo would love nothing more than to forget about all the talk of arcane bloodlines and magical fae creatures. When the going gets rough, folks start to believe their only chance for survival is to surrender to the forces of evil, which isn't how the stories go. At all. To make matters worse Aaslo is beginning to fear that he may have lost his mind…

Please for the sake of my sanity and the length of this post- go find all information for Realm of Ash at my Can't Wait Wednesday post!


Please for the sake of my sanity and the length of this post- go find all information for Queen of the Conquered at my Can't Wait Wednesday post!
5) Reverie by Ryan La Sala

Release Date: This one is a little tricky- NetGalley says January 20th, 2020 Edelweiss says December 3rd, 2019, Goodreads (link above- add it to your shelves either way) says December 3rd, 2019- I have it through Edelweiss so I'm going with December 3rd, 2019. I did ask Sourcebooks Fire, Netgalley and Edelweiss on Twitter and didn't hear back. But I was approved for the eArc right after asking, lol! 🙂
Publisher: Sourcebooks Fire
Synopsis:
Inception meets The Magicians, except with better wigs and a maniacal drag queen sorceress attempting to unravel the reality of Connecticut (yes, the state) and replace it with something…well something better than Connecticut.
Ryan La Sala's debut fantasy is an #OwnVoices story following Kane Montgomery, a gay teenager piecing his life back together after an attack robs him of his memories. As Kane searches for who he was, he uncovers a war for the creative rights to reality itself, each battle played out in an imagined world turned real: a reverie.
Reveries are worlds born from a person's private fantasies, and once they manifest they can only be unraveled by bringing their conflicts to resolution. Reveries have rules and plots, magic and monsters, and one wrong step could twist the entire thing into a lethal, labyrinthine nightmare. Unraveling them is dangerous work, but it's what Kane and The Others do.
Or did, until one of The Others purged Kane of his memories. But now Kane is back, and solving the mystery of his betrayal is the only way to unite his team and defeat reality's latest threat: Poesy, a sorceress bent on harvesting the reveries for their pure, imaginative power.
But what use might a drag queen sorceress have with a menagerie of stolen reveries? And should Kane, a boy with no love for a team that betrayed him, fight to stop her, or defect to aid her?
Reverie is about the seduction of escaping inwards, about the worlds we hide within ourselves, and the danger of dreams that come true.

Release Date: January 7, 2020 (Goodreads link above – add it to your shelves)
Publisher: Disney-Hyperion
Synopsis:
When Amaya rescues a mysterious stranger from drowning, she fears her rash actions have earned her a longer sentence on the debtor ship where she's been held captive for years. Instead, the man she saved offers her unimaginable riches and a new identity, setting Amaya on a perilous course through the coastal city-state of Moray, where old-world opulence and desperate gamblers collide. Amaya wants one thing: revenge against the man who ruined her family and stole the life she once had. But the more entangled she becomes in this game of deception—and as her path intertwines with the son of the man she's plotting to bring down—the more she uncovers about the truth of her past. And the more she realizes she must trust no one…
Packed with high-stakes adventure, romance, and dueling identities, this gender-swapped retelling of The Count of Monte Cristo is the first novel in an epic YA fantasy duology, perfect for fans of Sarah J. Maas, Sabaa Tahir, and Leigh Bardugo.


Release Date: January 7, 2020 (Goodreads link above – add it to your shelves)
Publisher: Tor/Forge
Synopsis:
Inspired by Shakespeare's Henry IV, Lady Hotspur continues the saga of Innis Lear, centuries later, as revolution, love, and a betrayal corrupt the descendants of two warring kingdoms.
Hal was once a knight, carefree and joyous, sworn to protect her future queen Banna Mora. But after a rebellion led by her own mother, Caleda, Hal is now the prince of Lionis, heir to the throne. The pressure of her crown and bloody memories of war plague her, as well as a need to shape her own destiny, no matter the cost.
Lady Hotspur, known as the Wolf of Aremoria for her temper and warcraft, never expected to be more than a weapon. She certainly never expected to fall in love with the fiery Hal or be blindsided by an angry Queen's promise to remake the whole world in her own image—a plan Hotspur knows will lead to tragedy.
Banna Mora kept her life, but not her throne. Fleeing to Innis Lear to heal her heart and plot revenge, the stars and roots of Innis Lear will teach her that the only way to survive a burning world is to learn to breathe fire.
These three women, together or apart, are the ones who have the power to bring the once-powerful Aremoria back to life—or destroy it forever.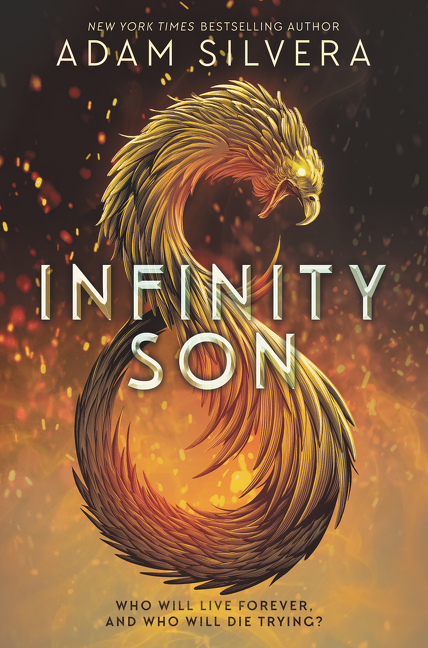 One that I had a complete meltdown over on Twitter. I really didn't think Harper was giving me this title. And I usually don't worry about Harper (I mean as long as they are offering it for request at all). But this one…. I thought it would be the first time they said NOPE. But they gave it to me and in the middle of a horrible week.
Bless.
Now. Please for the sake of my sanity and the length of this post- go find all information for Queen of the Conquered at my Can't Wait Wednesday post!


Release Date: January 14, 2020 (Goodreads link above – add it to your shelves)
Publisher: Swoon Reads
Synopsis:
From the author of 'The Midnight Dance' comes an epic YA fantasy featuring royal drama, dark magic, and a secret that could topple a kingdom.
Kalen has been cursed with a gift: he's a mental picklock, able to access a person's memories and secrets by touch. His skills make him the perfect questioner to the king, and he spends his days interrogating prisoners of the crown.
But when Kalen's estranged childhood friend, Prince Cirrus, falls into a sudden coma, the king begs Kalen to intervene. By accessing Cirrus' mind, Kalen saves his life—and uncovers a terrifying secret. The prince has a sister, banished long ago, and she is the key to the destruction or survival of the kingdom.
With the help of Cirrus and a silver-haired thief named Luna, Kalen must find the princess and bring her home. Or risk death at the hands of his king.

Believe it or not there are more but I'm gonna leave the end of January-March till the next edition. Plus if this gets any longer, I'm not even sure WordPress will post it. It is at 5200 words. And that scares the hell out of me. I mean not the ARCs- they are wonderful, a gift! Plus there are others during this time that were in other haul posts. It is the length of this post and the time it has taken me to create it that scares the hell out of me.
If you have actually made it this far… I bow down to you.
Please feel free to:
Scream at me for even doing this
Remind me to never let it go this long again.
Tell me what you've got hopping in your hauls!
Anything similar to mine?
Anything you are looking forward to hearing about?
Anything I don't have that I should go look for so I don't have FOMO? 
You know, like Ten Million Doors of January (I kid, I kid)
Or House of Salt and Pepper (I kid, again)?