From Devouring Books (Linked In Title Above):
This Top 5 series started back in October and I kind of lost motivation for making it every week. But it's back! This is a series of books that I want to read that all have a common theme. Previously on the blog I have focused on witches, werewolves, thrillers, faeries, fairy tale retellings and high fantasy.
 I am going to try and bring this series back for every Saturday. 
The upcoming schedule is:
7/27/19 — Psychological Thrillers
8/3/19 –Books with Asian Settings
8/10/19–Books about Assassins
8/17/19 –Books with Found Families
8/24/19 — Books about Dragons
Rules!
Share your top 5 books of the current topic– these can be books that you want to read, have read and loved, have read and hated, you can do it any way you want.
Tag the original post (This one!)
Tag 5 people-

 I have been linking people but I've been asked yes, of course, anyone is welcome to join! I will start leaving this open!

I'm stretching this one into Asian Influenced as well as settings. Yes, I know. I'm stretching and breaking the rules again. What a shock. I'd show you my shocked Abby Lee Miller Face but I'm afraid WordPress would use it as my picture on twitter and no one needs that on a Saturday morning.. oh hell why not…

I'm going to start with the one both Amanda and I are quivering to read. And if anyone so me blow up on twitter? I was approved for this book at the same exact time I was approved for Infinity Son by Adam Silvera! I was nearly keeled over (which is saying a lot with everything I've been going through). It was almost too much brilliance in one email from Edelweiss and HarperTeen. With that I give you… Please Book Gods… Don't AT ANY POINT LET ME SLIP AND SAY SEVEN DEADLY SINS… IM BEGGING YOU…
 
Releases January 28, 2020
Synopsis:
Kira Fujikawa has always been a girl on the fringe. Bullied by her peers and ignored by her parents, the only place Kira's ever felt at home is at her grandfather's Shinto shrine, where she trains to be a priestess.
But Kira's life is shattered on the night her family's shrine is attacked by a vicious band of yokai demons. With the help of Shiro—the shrine's gorgeous half-fox, half-boy kitsune—Kira discovers that her shrine harbors an ancient artifact of great power . . . one the yokai and their demon lord, Shuten-doji, will use to bring down an everlasting darkness upon the world.
Unable to face the Shuten-doji and his minions on her own, Kira enlists the aid of seven ruthless shinigami—or death gods—to help stop the brutal destruction of humankind. But some of the death gods aren't everything they initially seemed, nor as loyal to Kira's cause as they first appeared.
With war drawing nearer by the day, Kira realizes that if this unlikely band of heroes is going to survive, they're going to have to learn to work together, confront their demons, and rise as one to face an army of unimaginable evil.
 
2. Ok.. So everyone should know I've been gutted to find out that Kingdom for a Stage won't have any ARCs available. Cue sad bunny (and again I'm leaving this to wordpress' incapable hands.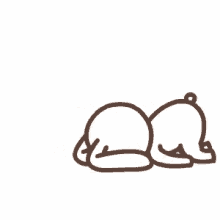 And so I give you one of the most amazing books I've read (for so many reasons I can't even explain)… and a review I really should go back and reread because 1) I literally read this book in the course of 12 hours when I couldn't sleep and 2) it was very early on in the life of the blog… but here it is… Review


Synopsis:
A young woman with a dangerous power she barely understands. A smuggler with secrets of his own. A country torn between a merciless colonial army, a terrifying tyrant, and a feared rebel leader. The first book in a new trilogy from Heidi Heilig.
Jetta's family is famed as the most talented troupe of shadow players in the land. With Jetta behind the scrim, their puppets seem to move without string or stick a trade secret, they say. In truth, Jetta can see the souls of the recently departed and bind them to the puppets with her blood. But the old ways are forbidden ever since the colonial army conquered their country, so Jetta must never show never tell. Her skill and fame are her family's way to earn a spot aboard the royal ship to Aquitan, where shadow plays are the latest rage, and where rumor has it the Mad King has a spring that cures his ills. Because seeing spirits is not the only thing that plagues Jetta. But as rebellion seethes and as Jetta meets a young smuggler, she will face truths and decisions that she never imagined—and safety will never seem so far away.
Heidi Heilig creates a world inspired by Asian cultures and French colonialism.
 
3. What a beautiful, brilliant book that is a carry over from my days in education. If you haven't read it? You are just doing it wrong. I can't say more than that, really.
 


Synopsis:
Leigh, who is half Asian and half white, travels to Taiwan to meet her maternal grandparents for the first time. There, she is determined to find her mother, the bird. In her search, she winds up chasing after ghosts, uncovering family secrets, and forging a new relationship with her grandparents. And as she grieves, she must try to reconcile the fact that on the same day she kissed her best friend and longtime secret crush, Axel, her mother was taking her own life.
Alternating between real and magic, past and present, friendship and romance, hope and despair, The Astonishing Color of After is a novel about finding oneself through family history, art, grief, and love.
4. Here is one from my Summer Fling that was absolutely delightful! Bonus! Ms. Lim is a star!
Review
 Q and A with Ms. Lim….
Synopsis:
Project Runway meets Mulan in this sweeping YA fantasy about a young girl who poses as a boy to compete for the role of imperial tailor and embarks on an impossible journey to sew three magic dresses, from the sun, the moon, and the stars.
Maia Tamarin dreams of becoming the greatest tailor in the land, but as a girl, the best she can hope for is to marry well. When a royal messenger summons her ailing father, once a tailor of renown, to court, Maia poses as a boy and takes his place. She knows her life is forfeit if her secret is discovered, but she'll take that risk to achieve her dream and save her family from ruin. There's just one catch: Maia is one of twelve tailors vying for the job.
Backstabbing and lies run rampant as the tailors compete in challenges to prove their artistry and skill. Maia's task is further complicated when she draws the attention of the court magician, Edan, whose piercing eyes seem to see straight through her disguise.
And nothing could have prepared her for the final challenge: to sew three magic gowns for the emperor's reluctant bride-to-be, from the laughter of the sun, the tears of the moon, and the blood of stars. With this impossible task before her, she embarks on a journey to the far reaches of the kingdom, seeking the sun, the moon, and the stars, and finding more than she ever could have imagined.
5. Ok don't yell at me. I know, I know. I have to read it and I am going to as soon as the Summer Fling is over.


Princess Hesina of Yan has always been eager to shirk the responsibilities of the crown, but when her beloved father is murdered, she's thrust into power, suddenly the queen of an unstable kingdom. Determined to find her father's killer, Hesina does something desperate: she engages the aid of a soothsayer—a treasonous act, punishable by death… because in Yan, magic was outlawed centuries ago.
Using the information illicitly provided by the sooth, and uncertain if she can trust even her family, Hesina turns to Akira—a brilliant investigator who's also a convicted criminal with secrets of his own. With the future of her kingdom at stake, can Hesina find justice for her father? Or will the cost be too high?
In this shimmering Chinese-inspired fantasy, debut author Joan He introduces a determined and vulnerable young heroine struggling to do right in a world brimming with deception.
 
Let's Chat!
 What did you think? What are your favorite Asian inspired books that you have read or are looking forward to reading? What books about would you recommend? Don't forget to comment below so we can chat!