This week I decided to kick-off with one of the best scenes ever from Frasier, because let's face it- with out David Hyde Pierce- who played Niles, what even would have been Frasier? Also, Niles (take away the love of Opera and all things expensive in taste) reminds me of someone I love a great deal and find incredibly adorable for all his quirks and idiocrinities. He did something incredible for me this week. So it is kind of dedicated to him but is also so funny, I dare you to not pee your pants.
So the levees in St. Charles broke this week leaving Mississippi River flooded and threatening to drown the Arch for who knows how long? I just don't care anymore and have given up ever working on the riverboats again. I'm going to become a part-time lifeguard. The June rent will be late and food is scarce but life goes on. The blog is growing in numbers and accomplishments beyond my wildest dreams. I'm focusing on the positive.
Lastly, before I go into the week in review– I have to mention that everyone should go watch The Dirt on Netflix. It is the Motley Crue Documentary based on the book of the same name. Nikki Sixx has always been an idol of mine (there's a way too long explanation unless someone wants to ask). He's known now for his two NY Times best selling books (Heroin Diaries and  This is Gonna Hurt) than for being in Motley Crue.
Either way Netflix did a really fantastic job (except for skipping over some really great parts- like the whole Girls, Girls, Girls Tour/CD and Russian Tour with a host of other bands)?? Even if you think you know the story? You probably don't… unless you are like me. In which case, I'm sorry. 🙂
All that being said- You know I hope everyone had a completely kick ass week reading, writing and engaging with the community!
And no matter what, just remember:, no matter what: 
You know I'm a dreamer, but my heart's of gold
I had to run away high, so I wouldn't come home low
Just when things went right, doesn't mean they were always wrong
Just take this song and you'll never feel left all alone
You know that I've seen too many romantic dreams
Up in lights, fallin' off the silver screen
My heart's like an open book for the whole world to read
Sometimes nothing keeps me together at the seams
Monday:
Tuesday:
Wednesday:
Thursday:

Friday:
Saturday:

I mean sure I put a lot of work into the post and securing a few of the ARCs last minute. For that- I have to thank the publishers for really coming through at the last minute on Friday. Plus,  I have to thank the authors for SO MUCH amazing support when the post went Saturday. All of them were amazing to the point that I had to keep updating it as more expressed interest in interviews and promotion ideas!!! I was floored! Thank you! This Summer will Sizzle.
THE REST OF MAY (YEAH I KNOW, RIGHT)!
Week of May 17th-

Candle and the Flame,Illusion of Thieves,Missing Presumed Dead
Week of May 24th-  

The Chosen (might change- TBA), The Space Between Time and possibly 19th Bladesman (Might change depending on The Chosen)
One of the days during the above mentioned weeks, Novel Lives will have the honor of posting a video taped interview with Venators author Devri Walls!
To date there are two books in the Venators series (my reviews are linked). The first is Venators: Magic Unleashed and the second is Venators: Promises Forged. In the comment section of the review for Promises Forged, we were treated to Ms. Walls and her publisher joining the conversation. The wonderful dialogue inspired this interview.
Week of May 31st-

(Depending on The Chosen)- Dear Wife, Cursed, Last Seer King
This already brings us well into June's deadlines… see I told you I had a plan! 🙂  And  truthfully, except for this week? There is wiggle room in the above…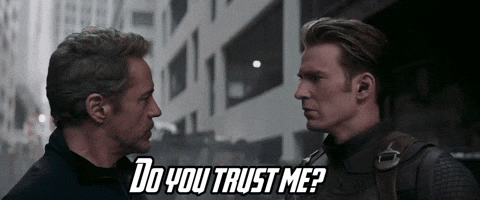 #2 take it away…