Top Ten Tuesday is a weekly meme hosted by That Artsy Reader Girl, where book bloggers are invited to share their top ten lists centered on a certain theme.
Spring has sprung; get excited! There are so many great books coming out that this week's Top Ten Tuesday is dedicated to spring releases I am most looking forward to reading. There are tons more than these ten but decisions, decisions.
Do I have to mention they are date order? Ok… they are in date order! All descriptions are from publisher blurbs via Edelweiss and/or NetGalley
1. Dreaming Darkly by Caitlin Kittredge and published by
Katherine Tegen Books – On Sale April 9th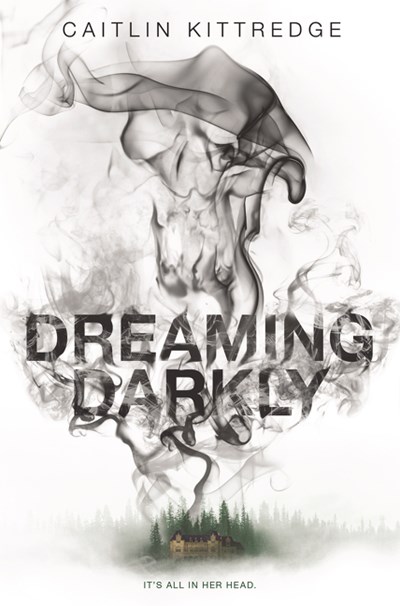 This teen gothic mystery novel takes readers to the cold, creepy island of Darkhaven, where a girl with unexplained blackouts grapples with secrets from her dead mother's past and a legacy of murders that have been committed by her family. Perfect for fans of Madeleine Roux and Lisa Maxwell. Ivy Bloodgood's mother is dead, and she should probably be sad about it.
Now that Ivy has been sent to Darkhaven, an island off the New England coast, to live with a rich uncle she didn't know existed, she is forced to reckon with her mother's past. Ivy can tell right away there are long-held family secrets buried within these walls, but when she wakes up from one of her nightmares covered in someone else's blood, Ivy fears that whatever demons her mother battled while she was alive have come to roost in her own mind. Scared that she can no longer trust what she sees, Ivy seeks the help of a boy who thinks her episodes are connected to the sordid history of Darkhaven—but what they don't know might kill them both.
2. Ghosts of Gotham by Craig Schaefer and published by 47 North – On Sale April 9th
Irresistibly drawn to mysteries, if only to debunk them, reporter Lionel Page exposes supernatural frauds, swindlers, and charlatans. His latest case is an obsession—at least for an ancient and wealthy heiress: verify the authenticity of a lost Edgar Allan Poe manuscript circulating through New York City's literary underworld. But the shrewd Regina Dunkle offers more than money. It's a pact. Fulfill her request, and Lionel's own notorious buried past, one he's been running from since he was a child, will remain hidden.
As Lionel's quest begins, so do the warnings. And where rare books go, murder follows. It's only when Lionel meets enigmatic stranger Madison Hannah, his personal usher into the city's secret history, that he realizes he's being guided by a force more powerful than logic…and that he isn't just following a story. He is the story. Now that the true purpose of his mission is revealing itself in the most terrifying ways, it may finally be time for Lionel to believe in the unbelievable.
Craig Schaefer's books have taken readers across a modern America mired in occult mysteries, from the seamy criminal underworld of the Daniel Faust series to the supernatural espionage and intrigue of the Harmony Black series and the apocalyptic parallel worlds of the Wisdom's Grave trilogy. He currently lives in North Carolina, where he can be found haunting museums, libraries, abandoned crossroads, and other places where dark-fantasy authors tend to congregate. To learn more about the author, visit www.craigschaeferbooks.com.
3. All We Could Have Been by TE Carter and published by Feiwel & Friends/Macmillan Children's Publishing Group- On Sale April 23rd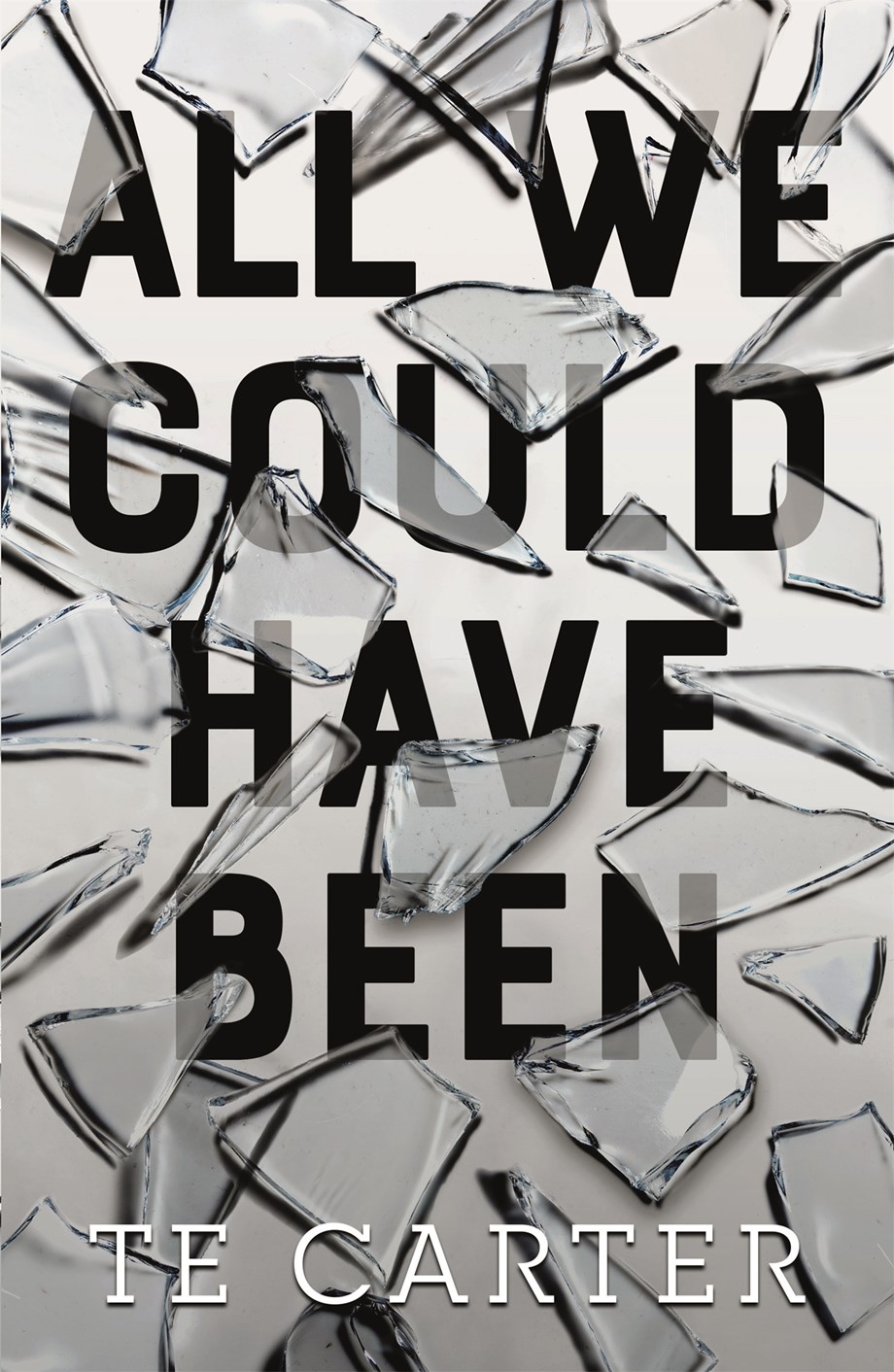 A teen faces a painful journey as she struggles with the horrific crime her brother committed in this YA novel.Five years ago, Lexie walked home from school after her older brother failed to pick her up. When she entered her house, her brother sat calmly, waiting for the police to come arrest him for the heinous crime he had just committed.
Treated like a criminal herself, Lexie now moves from school to school hiding who she is—who she's related to. She struggles with loving her brother, the PTSD she now suffers from, and wanting to just live a normal life. But how can she be normal when she can't even figure out how to just live?  This is a powerful look at the assumptions we make about people. Lexie's emotional journey to separate her brother's horrific act from herself is stunning and heartbreaking. This is Lexie's story and journey—not her brother's—and it will stay with you long after you turn the last page.
4. Venators: Promises Forged (Book #2) by Devri Walls and published by Brown Books Publishing Group- On Sale April 30th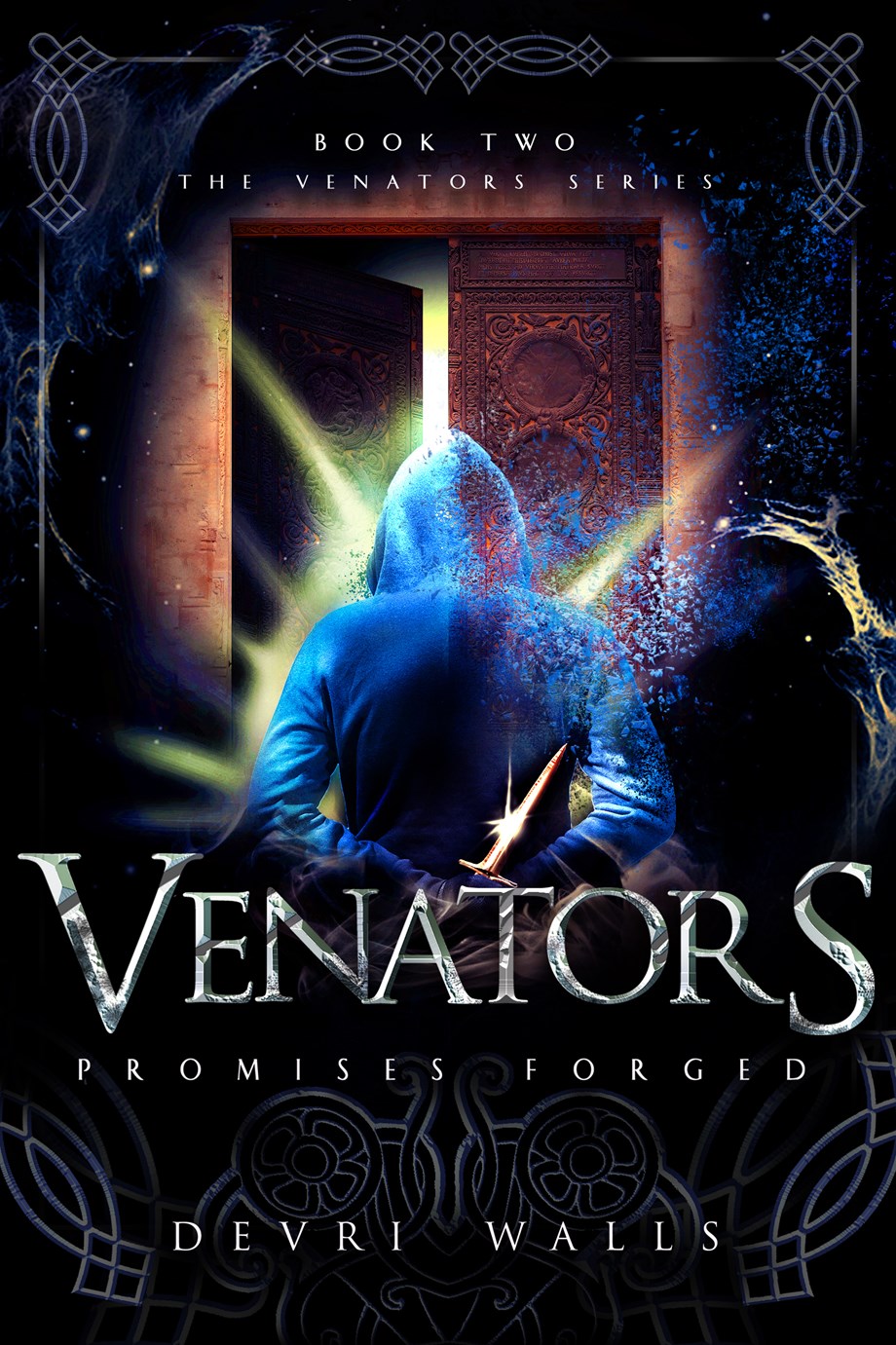 Rune, Ryker, and Grey are still trapped in the world of Eon, where danger continues to unfold at every turn. Grey has now fallen into the Fae queen's clutches, his soul slowly being drained away. With Ryker still held captive by Zio and her goblins, it's up to Rune to save Grey – but will she be able to harness her Venator powers to do so in time?
It has been mere days in the world of Eon, where Rune Jenkins, her twin brother Ryker, and their friend Grey have been trapped, fighting for their lives. After discovering the truth of their ancestry, the three are far from home, and far from anything resembling their mundane lives of the past. While Ryker is still held captive by the eerily beautiful Zio and her goblins, Grey fall into the clutches of Feena, the Fae queen. She begins to drain his soul bit by bit to feed her dark underground garden, and Grey has no hope of escaping on his own.
It is now up to Rune to save Grey, as his precious time slips away inexorably. But the Council has denied her permission to embark on a rescue mission, until she can harness her Venator gifts and prove herself capable of venturing into the Fae queen's territory. As Rune discovers that promises in Eon are forged with life-or-death consequences, she realizes that she must act quickly, or else be swallowed – and Grey along with her – by the dangers of Eon.
5. Dark Shores by Danielle Jensen and published by Tor Teen- On Sale May 7th
Piracy, blackmail, and meddling gods meet in this thrilling first novel in a commercial, fast-paced new YA fantasy series by Danielle L. Jensen
A PIRATE'S DAUGHTER
Teriana is the daughter of a trading ship captain. Her people have the sea in their bones, their ships are guarded by demigods of the Sea Goddess, and they are the only ones who know how to traverse the never-ending ocean between the East and the West. 
A SOLDIER WITH A SECRET
Marcus is the leader of the Thirty-Seventh legion, the notorious army that has led the Celendor Empire to conquer the entire East. The legion is the only family he has, and even they don't know the secret he's been hiding since childhood. 

A DANGEROUS QUEST
When a tyrannical ruler gains power in Celendor, he kidnaps Teriana's mother and threatens to reveal Marcus's deepest secret unless the two of them help him conquer the unknown West. The unwilling pair, distrustful of each other's motivations, join together for the sake of their families, and must decide how far they are willing to go, and how much of themselves they are willing to sacrifice.
6. Nocturna by Maya Motayne and published by Balzer+Brey- On Sale May 14th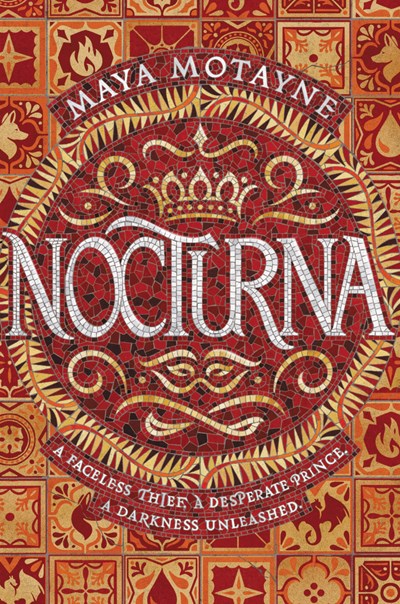 The first in a sweeping and epic Own Voices debut fantasy trilogy about a face-changing thief and a risk-taking prince who have to team up to defeat a powerful evil they accidentally unleashed—set in a world inspired by the author's Dominican heritage.
To Finn Voy, magic is two things: a knife to hold under the chin of anyone who crosses her…and a disguise she shrugs on as easily as others pull on cloaks. As a talented faceshifter, it's been years since Finn has seen her own face, and that's exactly how she likes it. But when Finn gets caught by a powerful mobster, she's forced into an impossible mission: steal a legendary treasure from Castallan's royal palace or be stripped of her magic forever.
After the murder of his older brother, Prince Alfehr is first in line for the Castallan throne. But Alfie can't help but feel that he will never live up to his brother's legacy. Riddled with grief, Alfie is obsessed with finding a way to bring his brother back, even if it means dabbling in forbidden magic.
But when Finn's and Alfie's fates collide, they accidentally unlock a terrible, ancient power—which, if not contained, will devour the world. And with Castallan's fate in their hands, Alfie and Finn must race to vanquish what they have unleashed, even if it means facing the deepest darknesses in their pasts.

7. We Hunt the Flame by Hafsah Faizal and published by Farrar, Straus and Giroux (BYR)- On Sale May 14th
In this thrilling debut YA fantasy set in alt-Arabia, a huntress masquerades as a boy in a tournament where the Prince of Death is tasked to kill her—unless the prize does first.
Zafira is the Hunter, disguising herself as a man to brave the cursed forest of the Arz to feed her people. Nasir is the Prince of Death, assassinating those foolish enough to defy his autocratic father, the king. If Zafira was exposed as a girl, her achievements would be rejected; if Nasir displayed compassion, his father would brutally punish him. War is brewing in Arawiya, and when Zafira embarks on a quest to uncover an artifact that can restore magic and stop the Arz, Nasir is sent by the king on a similar mission: retrieve the artifact and kill the Hunter. But an ancient evil stirs—and the prize they seek poses a threat greater than either can imagine. Set in a rich world inspired by ancient Arabia, We Hunt the Flame is a story of conquering fear and taking identity into your own hands.
8. The Candle and the Flame by Nafiza Azad and published by Scholastic Press (Scholastic Trade)- On Sale May 14th

Azad's debut YA fantasy is set in a city along the Silk Road that is a refuge for those of all faiths, where a young woman is threatened by the war between two clans of powerful djinn.
Fatima lives in the city of Noor, a thriving stop along the Silk Road. There the music of myriad languages fills the air, and people of all faiths weave their lives together. However, the city bears scars of its recent past, when the chaotic tribe of Shayateen djinn slaughtered its entire population — except for Fatima and two other humans. Now ruled by a new maharajah, Noor is protected from the Shayateen by the Ifrit, djinn of order and reason, and by their commander, Zulfikar.
But when one of the most potent of the Ifrit dies, Fatima is changed in ways she cannot fathom, ways that scare even those who love her. Oud in hand, Fatima is drawn into the intrigues of the maharajah and his sister, the affairs of Zulfikar and the djinn, and the dangers of a magical battlefield.
Nafiza Azad weaves an immersive tale of magic and the importance of names; fiercely independent women; and, perhaps most importantly, the work for harmony within a city of a thousand cultures and cadences.
9. An Illusion of Thieves by Cate Glass and published by Tor/Forge- On Sale May 21st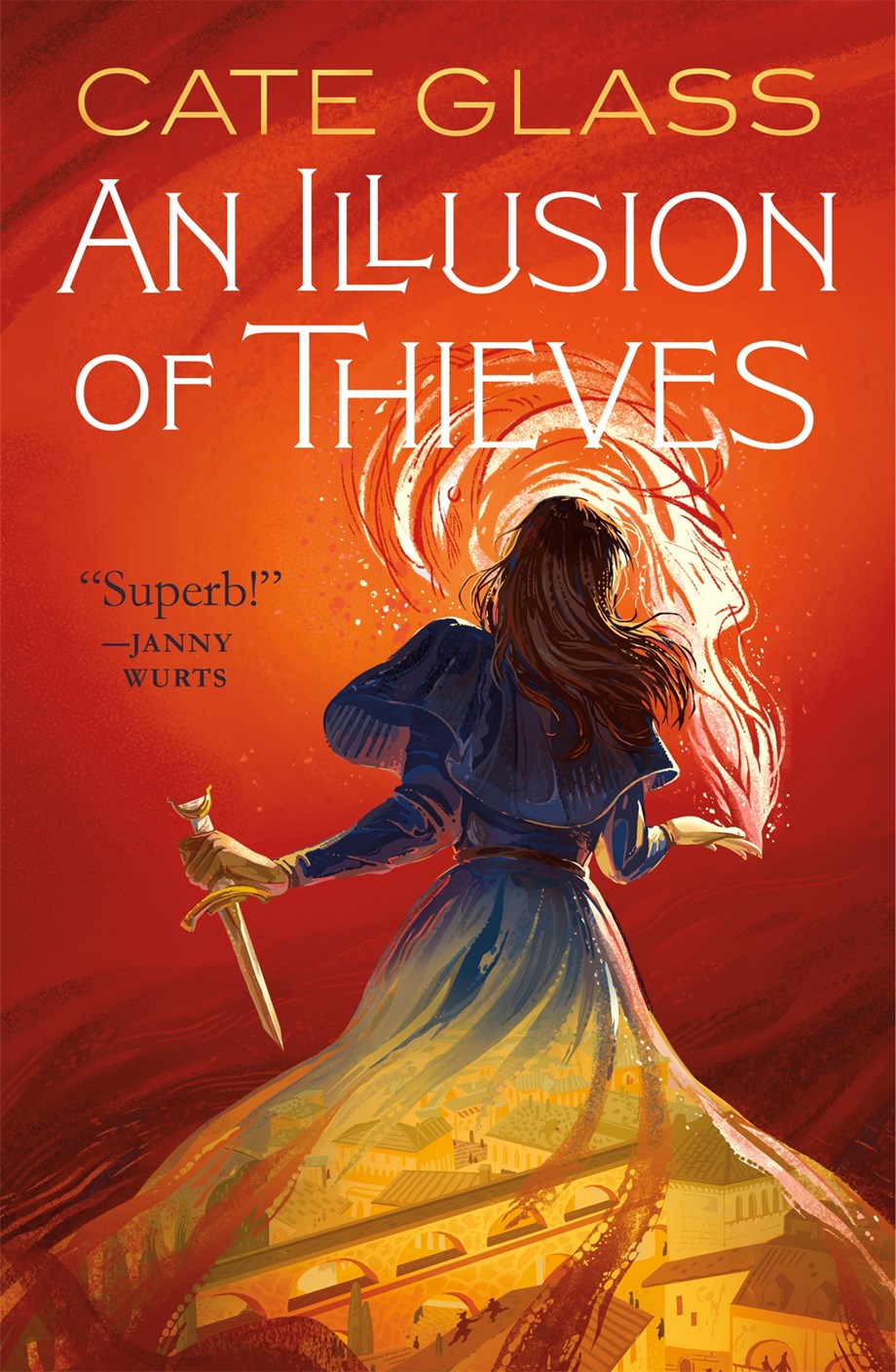 A ragtag crew with forbidden magic must pull off an elaborate heist and stop a civil war in this new fantasy adventure. In Cantagna, being a sorcerer is a death sentence. Romy escapes her hardscrabble upbringing when she becomes courtesan to the Shadow Lord, a revolutionary noble who brings laws and comforts once reserved for the wealthy to all. When her brother, Neri, is caught thieving with the aid of magic, Romy's aristocratic influence is the only thing that can spare his life and the price is her banishment.

Now back in Beggar's Ring, she has just her wits and her own long-hidden sorcery to help her and Neri survive. But when a plot to overthrow the Shadow Lord and incite civil war is uncovered, only Romy knows how to stop it. To do so, she'll have to rely on newfound allies—a swordmaster, a silversmith, and her own thieving brother. And they'll need the very thing that could condemn them all: magic.
10. Let Me Hear a Rhyme by TIffany Jackson and Published by Katherine Tegen Books- On sale May 21st
In the next striking and vibrant standalone novel by the critically acclaimed author of Allegedly and Monday's Not Coming, Tiffany D. Jackson tells the story of three Brooklyn teens who plot to turn their murdered friend into a major rap star by pretending he is still alive.
Biggie Smalls was right. Things done changed. But that doesn't mean that Quadir and Jarrell are okay letting their best friend Steph's tracks lie forgotten in his bedroom after he's killed—not when his beats could turn any Bed-Stuy corner into a celebration, not after years of having each other's backs.
Enlisting the help of Steph's younger sister, Jasmine, Quadir and Jarrell come up with a plan to promote Steph's music under a new rap name: The Architect. Soon, everyone in Brooklyn is dancing to Steph's voice. But then his mixtape catches the attention of a hotheaded music rep and—with just hours on the clock—the trio must race to prove Steph's talent from beyond the grave.
Now, as the pressure—and danger—of keeping their secret grows, Quadir, Jarrell, and Jasmine are forced to confront the truth about what happened to Steph. Only each has something to hide. And with everything riding on Steph's fame, together they need to decide what they stand for before they lose everything they've worked so hard to hold on to—including each other. 

There is my spring list! I'm excited! How about everyone else! Do we have any in common? Am I missing anything that I should be drooling over? TELL ME!! I don't want any FOMO!!! Don't mention Aurora Rising… I know, I know… I'm throwing a temper tantrum at the moment about it but I'll get over it when the library orders it for me :).