It's time for some fun with an adventurous bookish tag – This tag was originally created by Umairah @ Sereadipity but Books Untold saw it on  Throne of Books. This book tag is all about the wondrous locations we venture into from the books we love so much! She loved it so much that she not only absolutely had to do it, but after deciding to tag me, she had to steal my answer… which of course if anyone is paying attention, would have been Ketterdam.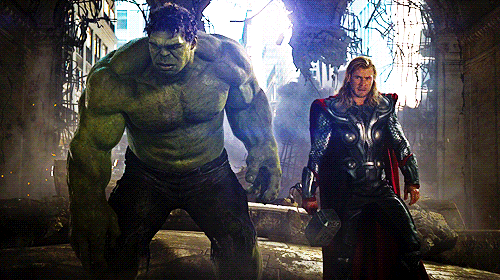 But who am I to keep a grudge… oh right.. I'm Kaz Brekker's protege and what does he say about keeping grudges?
"I don't hold a grudge. I cradle it. I coddle it. I feed it fine cuts of meat and send it to the best schools. I nurture my grudges, Rollins."
But I'm gonna put this grudge in timeout… for now. Since she was so kind to tag me to begin with and find somewhere else that I would love to go. First, while I calm down from the grudge, here are the rules:
Imagine that you are an intrepid literary adventurer- braving the harsh bookish wilderness, traversing jungles of pages and slashing through vines of words. Where in the vast world of books would you go?
Write about one place mentioned in a book you wish you could visit and why.
List 3-5 things that you would do there.
Mention which souvenirs, if any, you would bring back with you.
Then tag some more literary explorers and please link back to the creator(Umairah @ Sereadipity) so I can see all your adventures.
My Dream Destination!
I've decided to stay on the planet earth but far into the future…. not an apocalyptic or dystopian future… nope. For once, a utopian future. However, it is a utopian future that begs the question– what would happen if we actually got what we wanted. Truthfully it begs a whole boatload of questions but that is the first of many.
The Book Trailer Gives a Good Job Explaining the Synopsis and Basic Idea of the World
PS I don't at all agree with ANY of his cons. I also don't at all agree with his analysis of the characters but maybe because he is only talking about book one. I've read the second book Thunderhead and at this point, he hasn't.
Things I Would Do!
I would want to meet the Thunderhead
Become a scythe apprentice
Experience becoming deadish at least once
Glean someone at least once
Meet and tutor under M.S Curie
Visit "Mid 'Merica which is definitely St. Louis (the Arch is described- well what is left of it.
Souvenirs I would bring back!
A piece of the Arch
A Scythe ring
One of the "unsavory" cards just because
Honourable Mentions – Other Places I'd Also Like to Visit!
Ketterdam (I'm not going back to the grudge)
Faerie (The Cruel Prince/Wicked King)
The Little and Grand Palace (King of Scars)
Oasis (Ready Player One)
Avengers Compound (Pick a Marvel Movie)

Yes it completely counts. Comics count and it is based on the comics

Everywhere they film in Game of Thrones as long as nothing bad happens to me.
I'd (Novel Lives) like to tag the following people:
Dany's Book Blog
A Frolic Through Fiction
Readable Life
Scott King (shhh I snuck an author in here– maybe he will join the fun if he's not knee deep in editing but we love him either way)
Free Read and Write (Michelle)
And anyone who wants to do this, consider yourself tagged!
MUCH LOVE!
Susan